Novation Peak and Summit Presets: "Limbic Interferences"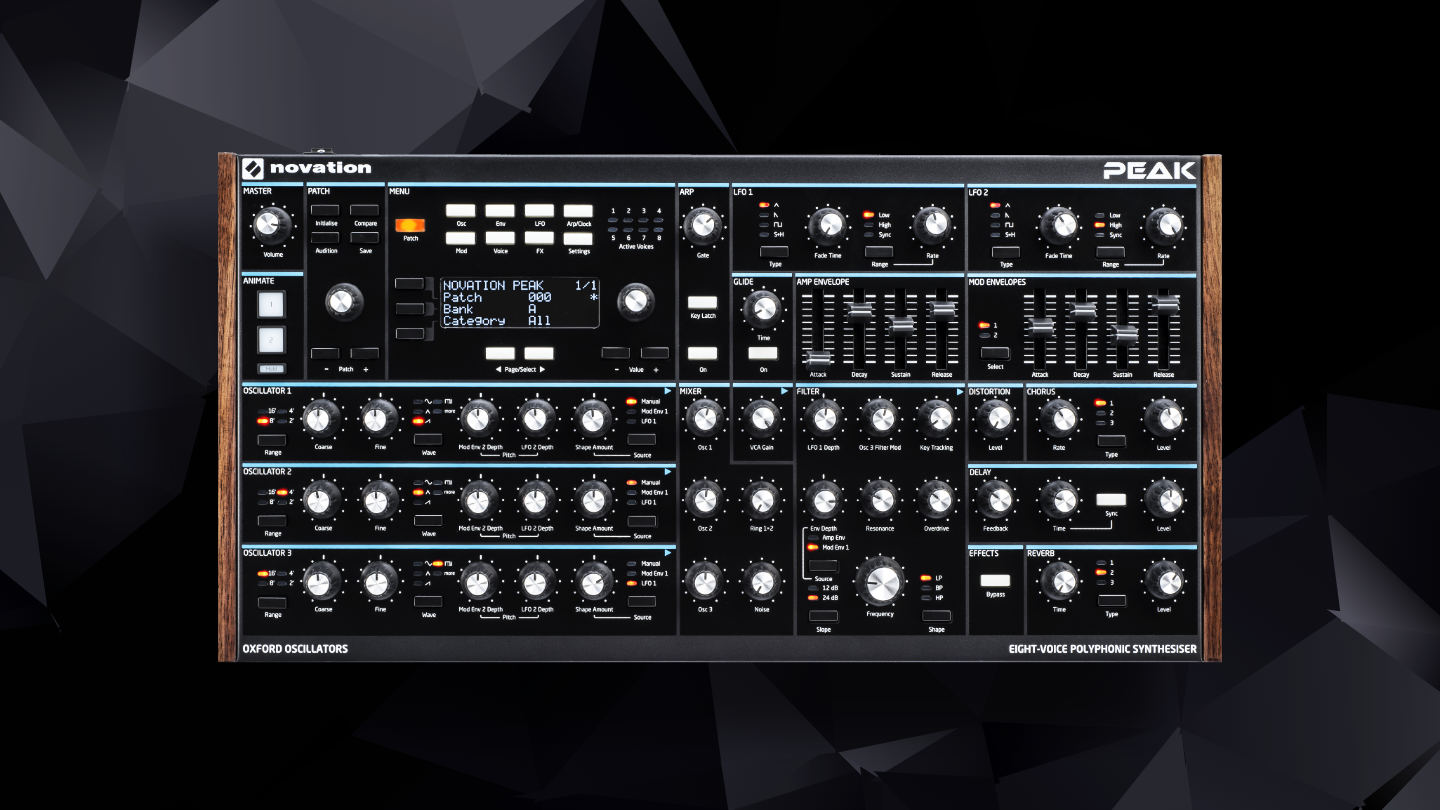 After Permafrost and Extinction, the third sound pack for Novation Peak and Summit is here: "Limbic Interferences" features 72 Novation Peak Presets for Ambient, Techno, and Electronica. Every single Peak preset of this collection has been created completely from scratch using the impressive sound design possibilities of this synth.
A clear focus of the sound pack is on pads and moving textures, of which there are 29 in total. Among them, you can find warm pads as well as complex drones and playful ambiences, perfect for ambient music and scoring. But also club music will benefit from the impressive soundscapes, be it as background atmos or for epic intros and transitions.
Another emphasis is on arpeggiator sounds, which can provide a driving hypnotic foundation to a track. Of course, you'll also get powerful basses and lead sounds, ranging from dreamy melancholic to aggressive. A small selection of effects and bell sounds completes the sound bank.
Limbic Interferences includes 72 Novation Peak presets
Pads / Motion: 29
Bass: 5
Lead: 16
Arp: 15
SFX: 5
Bell: 2
Bundle up and save money
Limbic Interferences is also part of the "Limbic Permafrost Extinction Bundle". This bundle includes all three Novation Peak sound packs "Limbic Interferences", "Permafrost" and "Extinction". That makes a total of 285 high-quality patches. And if you're purchasing all three packs at once, you'll save 20 %.
Easy Installation
Novation Peak and Summit "Limbic Interferences" is shipped digitally in Novation's Components Librarian format. In order to install the presets, just connect your Peak or Summit with the Components software and open the included file. You can choose if you want to transfer the whole pack or just single patches to your synth.
License
Single User, royalty-free for commercial or home use
This Sound Set is a digital item
The download link of the Sound pack will be provided via email upon purchase.
Other sound packs