dreadbox Nymphes Patches for Ambient and Techno: "Pantheon"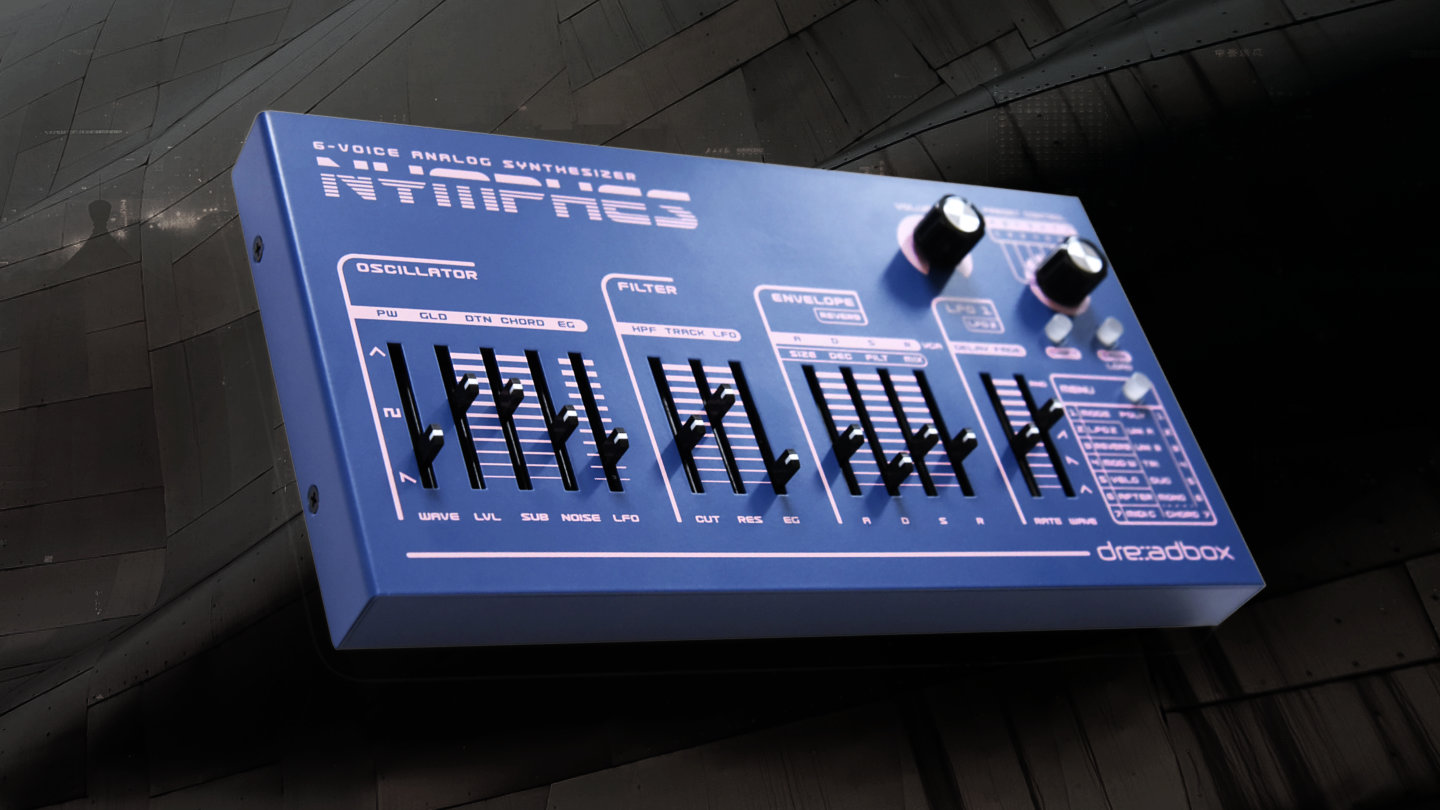 Despite its small footprint, dreadbox Nymphes is quite a powerful polyphonic analog synthesizer. "Pantheon" sound pack brings 49 new dreadbox Nymphes patches, designed for Ambient, Electronica, and Melodic Techno.
When creating "Pantheon", we used Nymphes' sound design possibilities extensively, including hidden parameters. As a result, you can equally find warm pads as melancholic Leads for Melodic Techno, powerful basses, and arpeggiator staccatos. Pads and Leads with BPM-synchronized LFO-modulations fit smoothly in existing tracks and live sets. Speaking of live sets: Almost all presets use vast modulation assignments for aftertouch, mod wheel, and velocity for expressive performances.
Pantheon Sound Pack includes 49 dreadbox Nymphes patches
Pads: 19
Bass: 10
Lead: 20
Easy Installation
In order to transfer this sound pack, you'll need a computer, a stable USB or MIDI connection (USB would be easier), and a SysEx librarian. You can use a MIDI librarian application such as "SysEx Librarian" for Macintosh, or "MIDI-OX" for Windows to transmit programs or banks into your Nymphes.
Connect your Nymphes to a computer using a USB cable (or MIDI cable, if you are using a dedicated MIDI interface).
Open your Sysex librarian software and configure it to send SysEx messages to your Nymphes (aka select Nymphes USB as port)
PLEASE NOTE! The next step will replace any existing programs in those same memory locations on the synth so be sure to make a backup first. (as explained in the Nymphes manual)
In the SysEx librarian, select the unzipped file "Dreadbox_NymphesPantheon_Sound_Pack_Limbic_Bits.syx" .
Transmit the programs. Nymphes should load them into the 49 user presets.
Trouble Shooting
In case something went wrong, please use a direct USB connection instead of a USB HUB or try a different USB cable. Also, please make sure to use the most recent firmware and librarian software.
License
Single User, royalty-free for commercial or home use
This Sound Set is a digital item
The download link will be provided via email upon purchase.
If you like these Nymphes presets, you may also like