u-he Diva Presets for Techno and Ambient: "Evolution" Sound Pack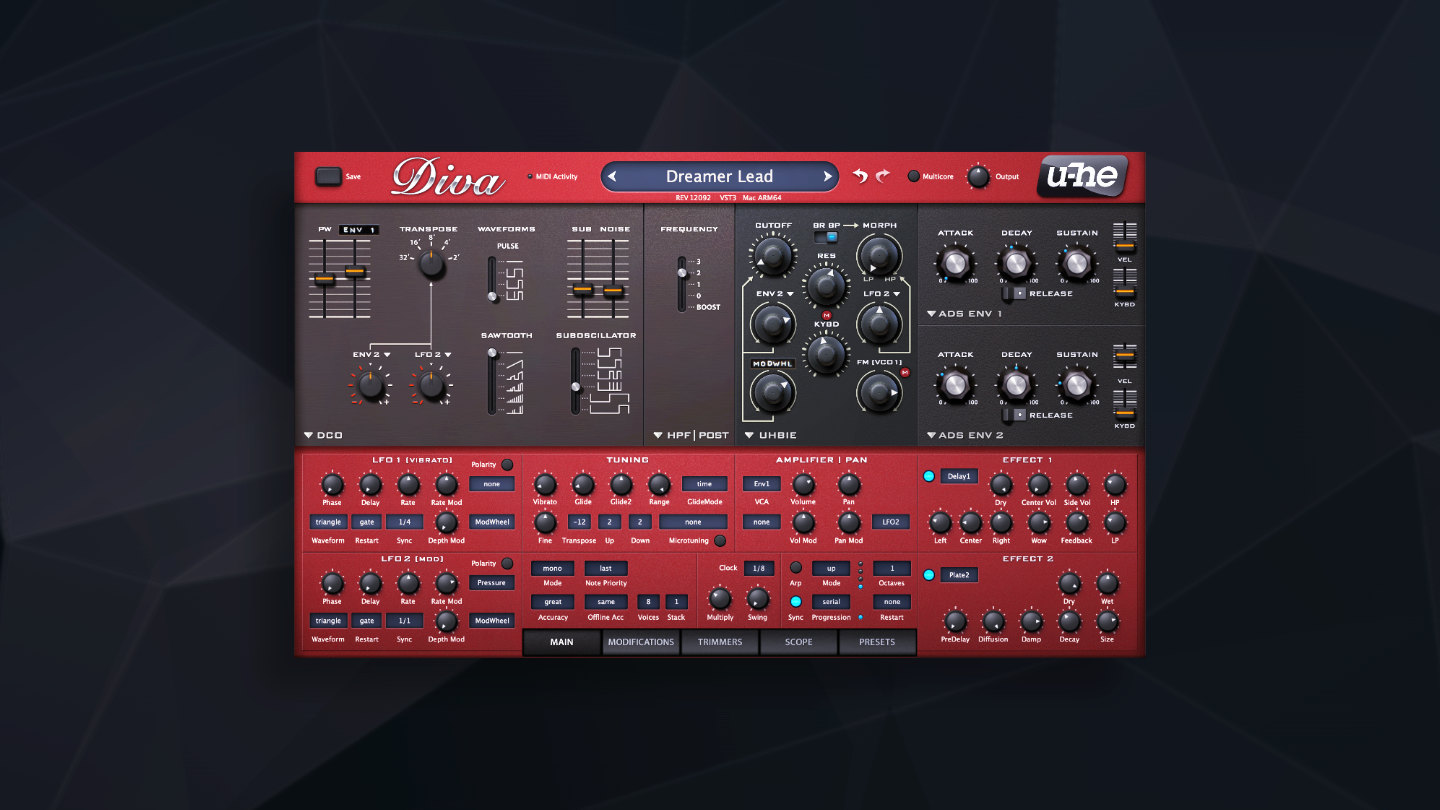 After "Molecules" for Tyrell N6 and our "ReProduction" RePro Patches, "Evolution" is our third sound pack for a u-he plugin, and this time it was Diva's turn. For "Evolution" we dove deep into the sound engine of this fantastic plugin and created 91 completely new u-he Diva presets. This sound set is suited to Ambient, Techno, and Electronica but works equally well in other genres.
Perfect for Techno, Electronica, and Ambient
The u-he Diva presets in this collection cover a broad range: Choose from authentic Melodic Techno leads, and warm pads, to complex soundscapes, that are perfect for ambient music and scoring. Lots of Arpeggio presets ranging from subtle to aggressive, are great for transitions or work equally well as the main melodic part for your Techno tracks. Of course, there is also an array of powerful bass sounds, as well as a nice selection of trippy Dub Techno chords.
When creating "Evolution", we made heavy use of Diva's sound design possibilities, including the not-so-obvious features such as voice setting variations, combining the different synth engines, and setting creative modulation routings.
This Diva sound pack is influenced by Melodic Techno productions (Afterlife, Bodzin), dark and drone Ambient, classic electro tracks, as well as warehouse and dub techno.
For Live-Performers: Assignments of Modwheel, Velocity, and Aftertouch
To play these Diva patches expressively, almost every preset features assignments for aftertouch, mod-wheel, and velocity. But instead of being limited to boring mod wheel-vibratos, every preset features individual parameter assignments that fit the sound perfectly.
"Evolution" includes 91 u-he Diva presets for Ambient and Techno
Pads: 28
Leads: 21
Arpeggiator: 17
Bass: 13
Dub Chords: 8
SFX: 5
Easy installation
In order to install the u-he Diva patches included in "Evolution," you'll only have to drag and drop the included installer file to the plugin window or move the included preset folder to Diva's root folder. Alternatively, you can read the installation manual below for further details.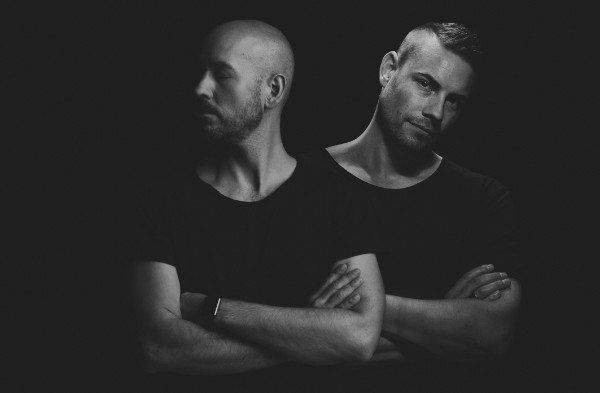 "Really nice sound pack! I love it!"
2pole / Marcus Schmahl
Bundle up and save money: Limbic Bits u-he Bundle
Save 25 % by purchasing all Limbic Bits u-he packs. This bundle includes over 280 patches for u-he Diva Evolution, Tyrell N6 Molecules, and "Reproduction" for u-he Repro-1 and RePro-5.
If you like these u-he Diva Patches, you might also like