Modal ARGON8 Patches: "Cities" Sound Pack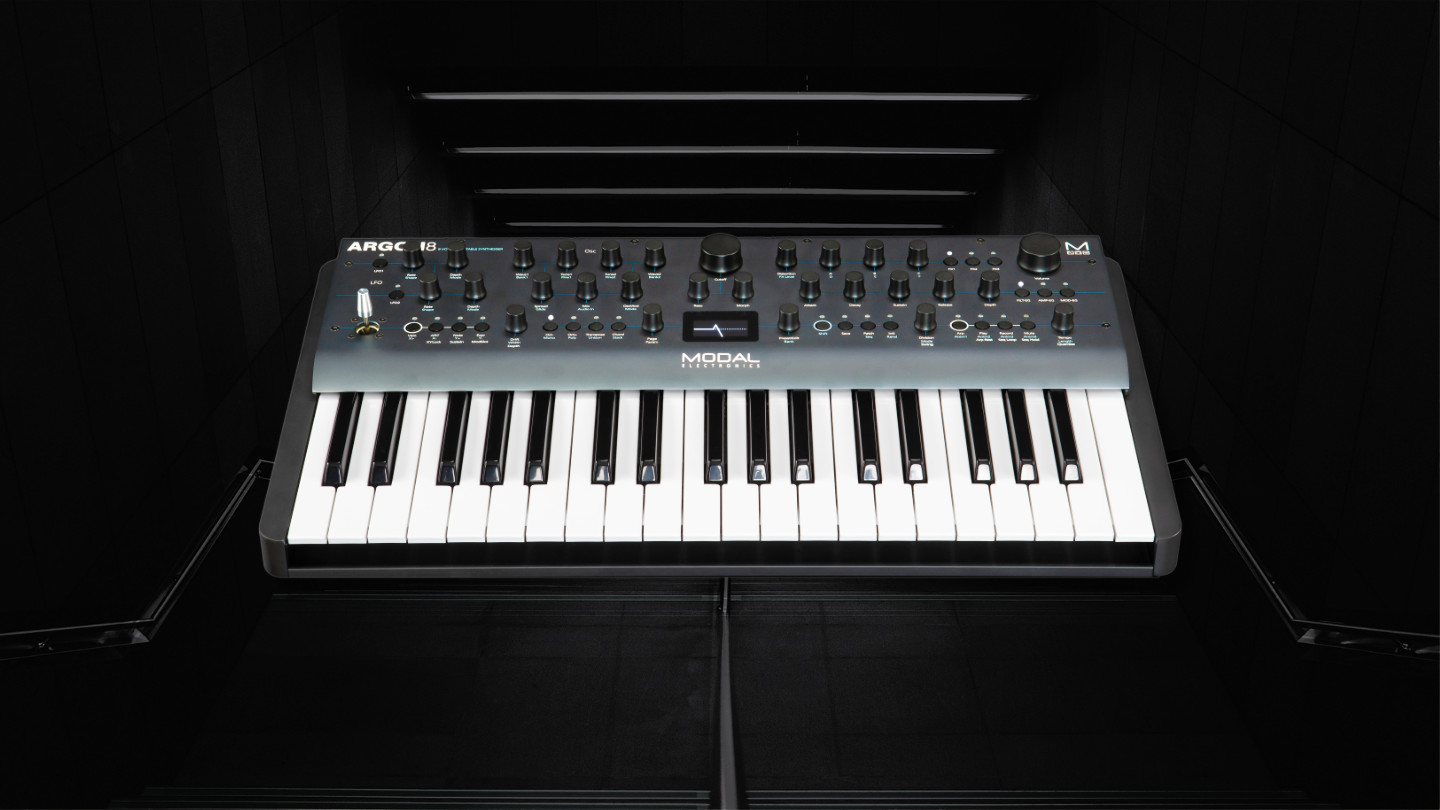 Ranging from Ambient and Dub, over Deep House to Melodic Techno, "Cities" includes 67 Modal Argon8 patches. If you're an electronic music producer and owner of an ARGON 8, ARGON8M, or ARGON8X you should check out this sound pack.
Broad sound palette
For this sound pack, we deep-dived into Argon8's flexible synth engine. Therefore, "Cities" covers a broad spectrum of different sound types. With this sound pack, you'll get numerous pads ranging from warm ambiances up to ice-cold crystal textures, as well as complex leads and swirling arpeggio lines. Of course, there is also a selection of deep basses and percussive lines that you can use as rhythmic elements in your tracks.
Complex modulation routings bring life to your tracks
Electronic music benefits from complex sound design. Therefore, almost every patch in this sound pack features vast modulation routings. As these also integrate the most common MIDI controllers such as mod-wheel, aftertouch, and velocity, you'll be able to expressively perform. But in contrast to those lame mod-wheel-controls-vibrato assignments, you can deeply reshape the character of some patches.
At the same time, we made sure not to design just simple parameter show-offs. Instead, we focused on the musical purpose of each preset. As a result, you'll find many LFO modulations combined with ARGON8's parameter sequencer that will rhythmically shape the sounds' characters. Whenever it makes sense, these modulations are bpm-synced.
Cities includes 67 Modal ARGON8 Patches
Pads: 23
Bass:11
Lead: 14
Arp: 11
Chords: 3
FX & Drones: 5
Easy Installation
Beforehand, please make sure to backup your existing banks, first. In order to install the Modal ARGON8 patches, please unzip the downloaded folder to a location of your choice. After connecting your ARGON8 with a computer, please open the MODALapp and navigate to "preset manager". Now, choose the bank in which you want to copy the patches (e.g. Bank 4). Right-click on the Bank and you'll see export/import. Please select import, choose the unzipped folder that contains the Cities sound pack and confirm. The transfer should start immediately and the patches will show up in your ARGON 8 synthesizer.
License
Single User, royalty-free for commercial or home use

This Sound Set is a digital item
The download link will be provided via email upon purchase.
If you like these Modal ARGON8 Patches, you may also like