Sequential Trigon-6 Presets: "Solstice" Sound Pack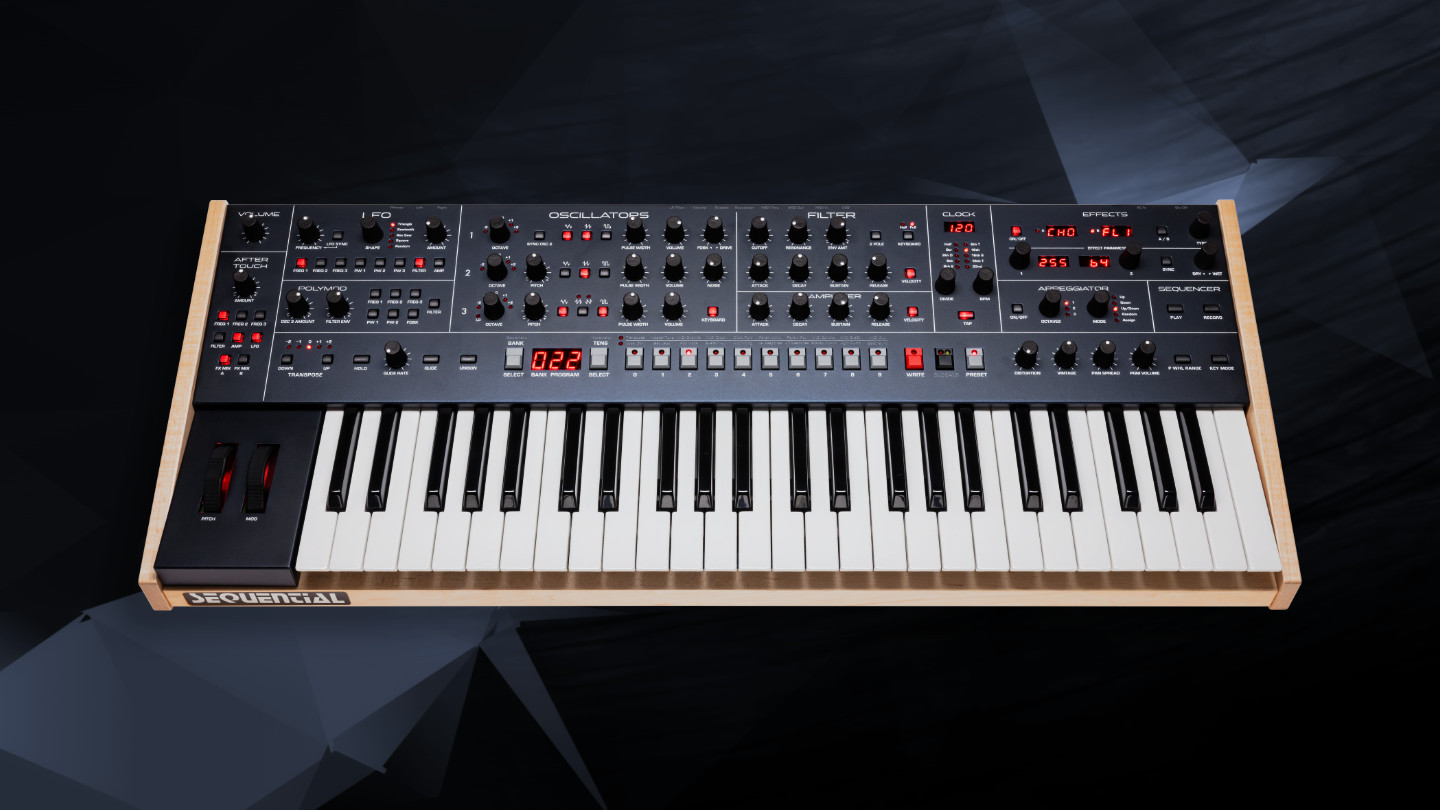 "Solstice" includes 50 Sequential Trigon-6 presets for ambient, electronica, and techno. Each preset has been meticulously crafted from scratch, making full use of Trigon-6's sound engine. Check out the demo:
Trigon-6 Presets: Solstice Sound Pack
Smooth ambiences, VHS-like retro strings, and complex textures: Solstice offers a vast array of pad sounds that fit perfectly as background atmospheres for club tracks or can equally serve as the main element in storytelling ambient or electronica productions.
For melodies and bass parts there's an extensive selection of 26 powerful bass sounds, swirling arpeggios, and leads. The sonic palette of these ranges from melancholic and complex to playful and aggressive. Additionally, this preset collection is complemented by a small assortment of FX and percussion sounds.
Most of the presets feature a small demo sequence in case you'd like some extra inspiration or just want to get a first impression of the sound.
Additionally, the presets have been duplicated for each of the five user banks and exported separately. Therefore, you can choose to which user bank the sound pack will be transferred.
Solstice includes 50 Sequential Trigon-6 Presets
Pads and Strings: 16
Motions: 4
Lead: 14
Arpeggiator: 6
Bass: 6
FX & Percussion: 4
Over 30 demo sequences
Easy Installation
In order to transfer these Sequential Trigon-6 presets, you only need a computer, a stable USB or MIDI connection, and a SysEx librarian. You can use a MIDI librarian application such as "SysEx Librarian" for Macintosh, or "MIDI-OX" for Windows to transmit programs or banks to your Trigon-6. Alternatively, you can choose the Soundtower Trigon-6 Editor with the included Trigon-6 file.
License
Single User, royalty-free for commercial or home use.
This Sound Set is a digital item.
The download link for the sound pack will be provided via email upon purchase.
If you like these Sequential Trigon-6 Presets, you may also like: