u-he Diva Patches: "ReVolution" Sound Pack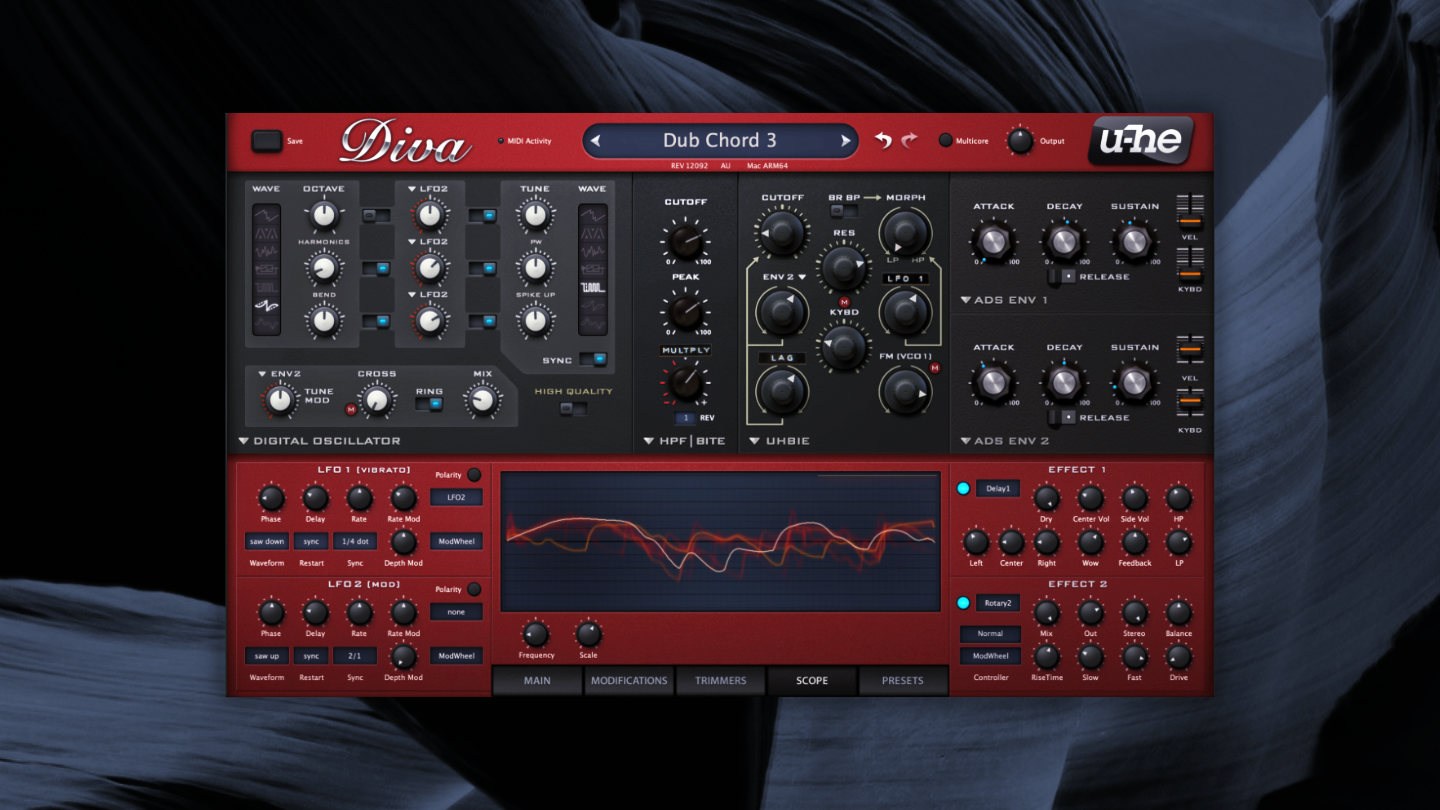 If you're a u-he Diva user and producing Ambient, Electronica, or Techno, our "ReVolution" sound pack might be ideal for you. "ReVolution" features 80 u-he Diva presets, all programmed from scratch. And while our first u-he Diva sound set "Evolution" follows a more general approach, "ReVolution" tends to be a bit more on the dark side. Check out the demo video.
From Chilled to Dark Electronic Music
The u-he Diva presets in this collection cover a vast range: With a broad selection of 27 pads ranging from soothing strings to haunting soundscapes, there's a focus on pads of all kinds. These are perfect for ambient music and scoring but work equally well in atmospheric Techno productions.
Of course, ReVolution for Diva also contains lots of patches for engaging melodies and powerful bass lines. Choose from 21 basses and lead sounds, 16 Arpeggios, and hypnotic Dub Chords. Plus, there's a small but fine selection of FX sounds, great for transitions.
In-depth Sound Design
For the creation of "ReVolution", we used Diva's sound design possibilities extensively. That includes voice setting variations, combining different synth engines, and creative modulation routings.
For Studio and Live-Performance: Modwheel, Velocity, and Aftertouch Assignments
Playing sounds expressively is not only important for live performers. Inspiring parameter assignments are equally essential in the studio. Consequently, almost every preset comes with assignments for aftertouch, mod-wheel, and velocity. But instead of just mapping the boring LFO-Pitch-Mod-Routing, every patch features individual assignments focusing on the most relevant parameters of each.
u-he Diva "ReVolution" includes 80 Patches
Pads: 27
Lead: 13
Bass: 8
Arp: 16
Dub Chords: 11
EFX: 5
u-Diva ReVolution Sound Pack
Bundle up and save money:
u-he sound pack offers
a) u-he Diva Bundle
If' you're interested in both u-he Diva packs "Evolution" and "ReVolution", check out the u-he Diva Bundle and save 20 %.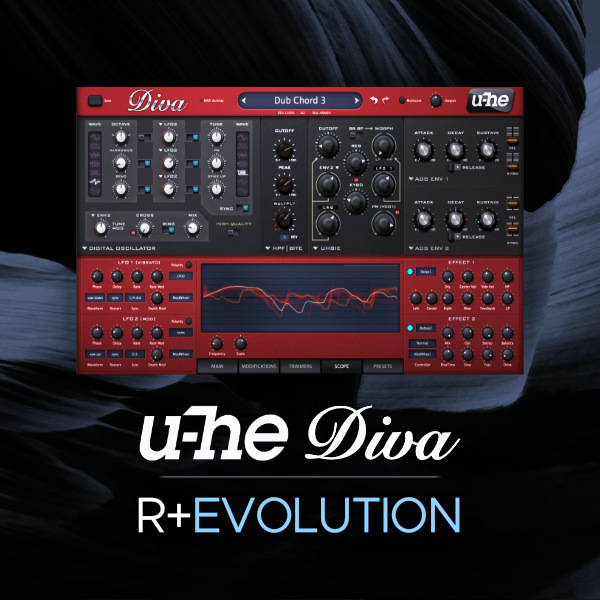 b) All our u-he sound packs in one bundle
And if you're a u-he power user, get our u-he complete bundle. Save 25 % by purchasing all Limbic Bits u-he packs at once. This bundle features over 360 patches including this one, u-he Diva Evolution, Tyrell N6 Molecules, and "Reproduction" for u-he Repro-1 and RePro-5.: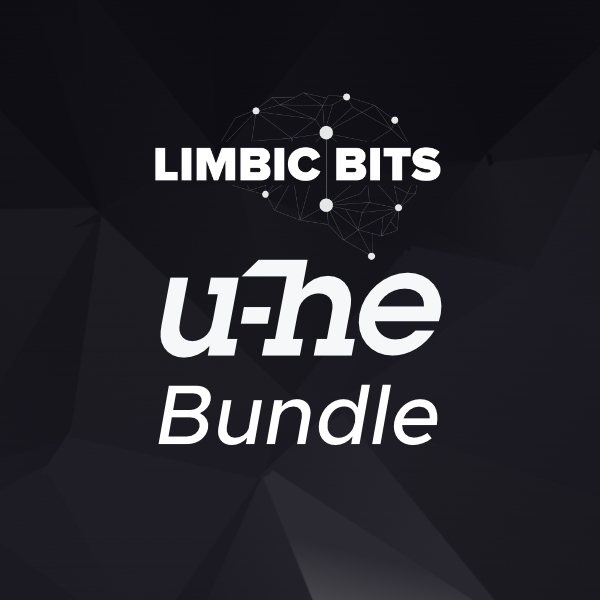 Easy Installation
To install the ReVolution u-he Diva patches, just drag and drop the included installer file to the plugin window or move the included preset folder to Diva's root folder. Alternatively, please refer to the installation manual below for further details.
License
Single User, royalty-free for commercial or home use.
This Sound Set is a digital item.
The download link for the sound pack will be provided via email upon purchase.
Other sound packs you may also like