Sequential Take 5 Patches: "Mountains" Sound Pack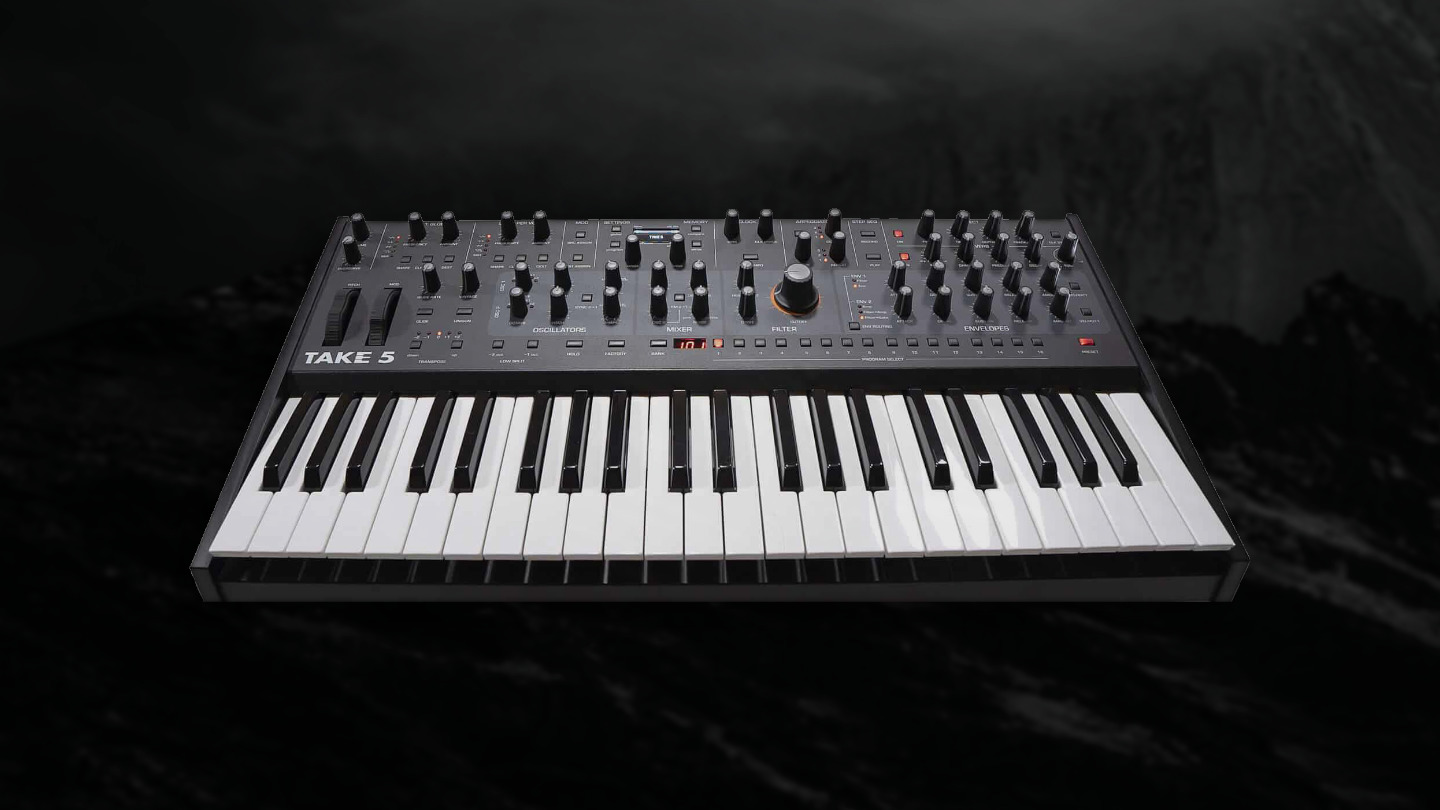 Sequential's Take 5 is a compact polyphonic synth with lots of modulation features and a raw analog sound. With Mountains, we've created a preset collection featuring 64 completely new Sequential Take 5 patches. As always, there is a strong focus on contemporary electronic music, such as Ambient, Techno, and Electronica. But let's see and hear what is included.
Sequential Take 5 Patches for electronic music
These Sequential Take 5 patches are best suited to electronic music like Ambient, Dub and Melodic Techno or Electronica. But most of the presets will work equally well in other styles.
Select from over twenty pads and textures ranging from warm VHS-tape-like textures up to aggressive industrial drones. A broad compilation of bass and lead sounds works as a great starting point for melodic arrangements and provides a low-frequency fundament for your next project.
"Mountains" makes heavy use of the synth's internal modulation matrix. Therefore, you can easily reshape the whole character of a sound only by using aftertouch, mod wheel, or velocity.
Mountains Sound Pack includes 64 Sequential Take 5 Patches for Ambient and Techno:
Pads: 22
Basses: 17
Leads & Arps:20
SFX and Percussion: 5
Easy Installation
In order to transfer this Sequential Take 5 sound pack, you'll need a computer, a stable USB or MIDI connection (USB would be easier), and a SysEx librarian. You can use a MIDI librarian application such as "SysEx Librarian" for Macintosh, or "MIDI-OX" for Windows to transmit programs or banks into your Take 5.
Connect your Take 5 to a computer using a USB cable (or MIDI cable, if you are using a dedicated MIDI interface).
Press the global button on the Take 5.
Use the select knob to select midi sysex cable, then use the value knob to choose usb or midi, depending on which port you are using to connect to your computer.
Open your Sysex librarian software and configure it to send SysEx messages to your Take
PLEASE NOTE! The next step will replace any existing programs in those same memory locations on the synth so be sure to make a backup first.
In the SysEx librarian, open the files you want to send. In case you'd like to only send parts of the mountains sound pack, you'll find Pads in Bank1, Basses in Bank 2, Leads and Arpeggiator sounds in Bank 3, and more pads, leads, fx-sounds and dub chords in Bank4.
Transmit the programs. Take 5 should load them into the first 64 user presets.
Trouble Shooting
In case something went wrong, please use a direct USB connection instead of a USB HUB or try a different USB cable
License
Single User, royalty-free for commercial or home use
This Sound Set is a digital item
The download link will be provided via email upon purchase.
If you like these Take 5 Presets you may also like