Novation Circuit Sound Pack "Plants"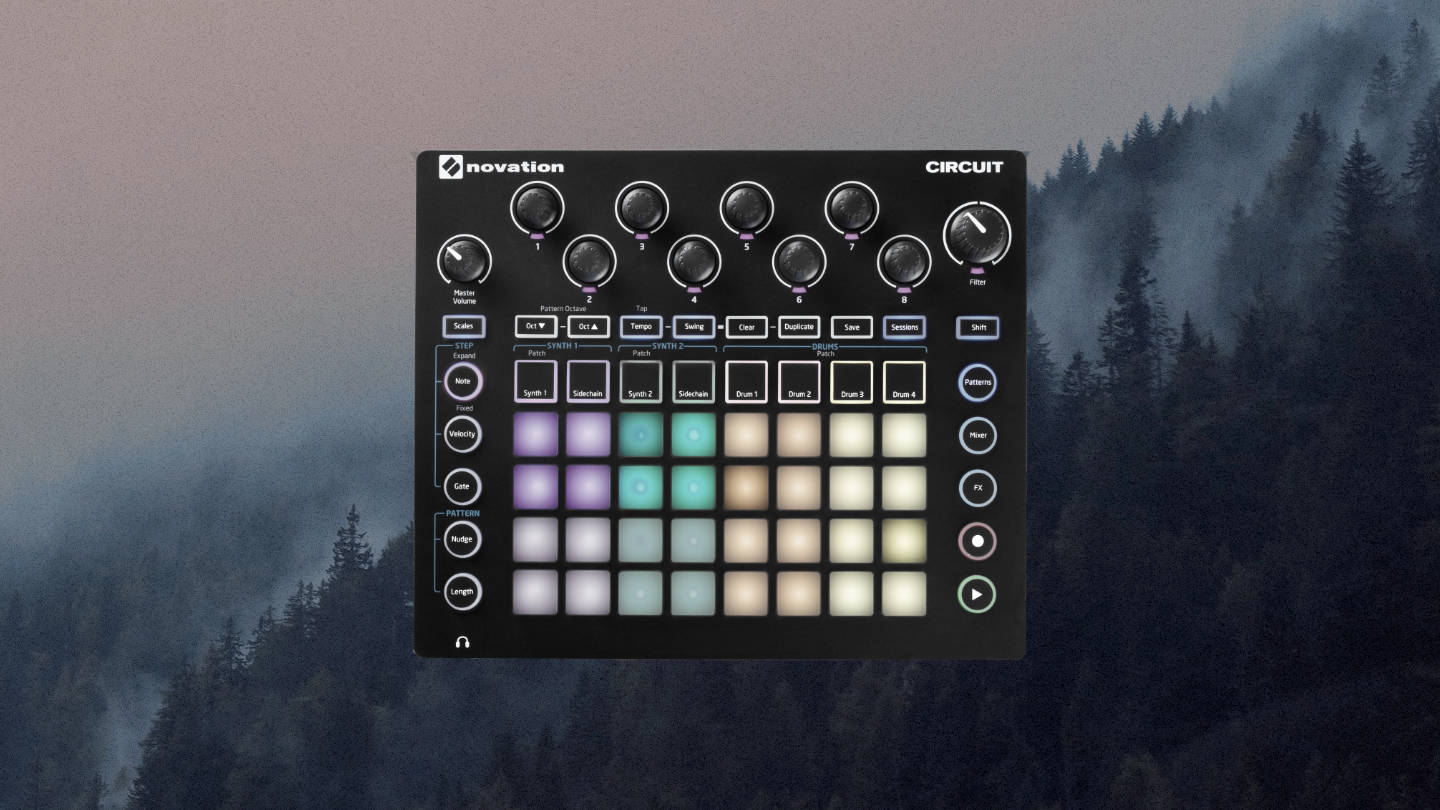 After the release of Novation Circuits Elements we introduce our second sound pack "Plants" – a sample and preset collection for Novation Circuit and Novation Circuit Tracks. "Plants" features 64 new Novation Circuit Patches completely designed from the ground up. Additionally, you'll get a broad selection of 64 samples and 13 demo sessions best suited to genres like Ambient, Techno and Electronica.
With over 30 complex pads and movements, deep dub chords, 15 inspiring leads and 11 powerful bass sounds this sound pack is perfect for everyone who wants to create atmospheric electronic music. To start right away "Plants" contains 13 demo sessions covering styles such as Melodic Techno, Deep House, Ambient and Electronica.
Consistent Macro Mappings for Live and Studio
We've also included our proven controller layout. Thanks to a consistent macro controller assignment you can almost blindly control the most relevant parameters even during a challenging live situation. Instantly morph between leads and pad sounds or perform live with the most relevant parameters.
1st Macro = Cutoff EG Depth
2nd Macro = Cutoff
3rd Macro = An intelligent transition of resonance / noise / overdrive (sometimes without noise or overdrive, depending on the patch)
4th Macro = first 50 % is for attack time / second half of the knob sets release time, so you can smoothly morph a lead sound into a pad.
The remaining four knobs are used for parameters suited to the selected patch
5th Macro = Vibrato, EFX Dry / wet (depending on the patch also chorus when turning the knob further to the right)
6th Macro = Performance knob (could be LFO speed, LFO intensity, OSC tune etc.)
7th Macro = Volume & amount of noise
8th Macro = Patch morph functions. Those can be wavetable positions, oscillator A/B ratio, tuning etc.
Easy Installation
Elements Sound Pack for Circuit uses Novation's Components Librarian format. In order to offer you the most flexibility, we've included the whole sound pack and also a folder containing all patches separately. So you can choose if you want to load the whole pack at once – including samples – or just select some patches you'd like to transfer to your synth.
Is this Sound Pack compatible with Novation Circuit Tracks?
Circuit Tracks uses the same sound engine as Circuit so they are compatible. In the download folder, you will find also a Circuit Tracks Sound Pack including all Patches and Samples.
Please note that "Plants" uses a custom controller assignment. This assignment enables you to dive much deeper into the patches than the standard configuration would allow. Please refer on the above list for more detailed information.
Novation Circuit Plants Sound Pack includes
Patches
Pads: 30
Movements: 6
SFXs: 2
Leads: 15
Bass Sounds: 11
Samples
Kicks: 16
Hi-Hats: 14
Percussion: 22
Claps and Snares: 6
Drones and Dub Chords: 6
Bundle: Novation Circuit "Elemental Plants"
Bundle up and save money! Our Novation Circuit Elements Sound Pack is the perfect addition to our Plants Sound Pack and offers another 64 Patches and 64 Samples. This Sound Pack leans a bit more towards Ambient and IDM but also goes well with Club music.
Other Sound Packs and Patches