Novation Circuit and Circuit Tracks Sound Pack "Elements"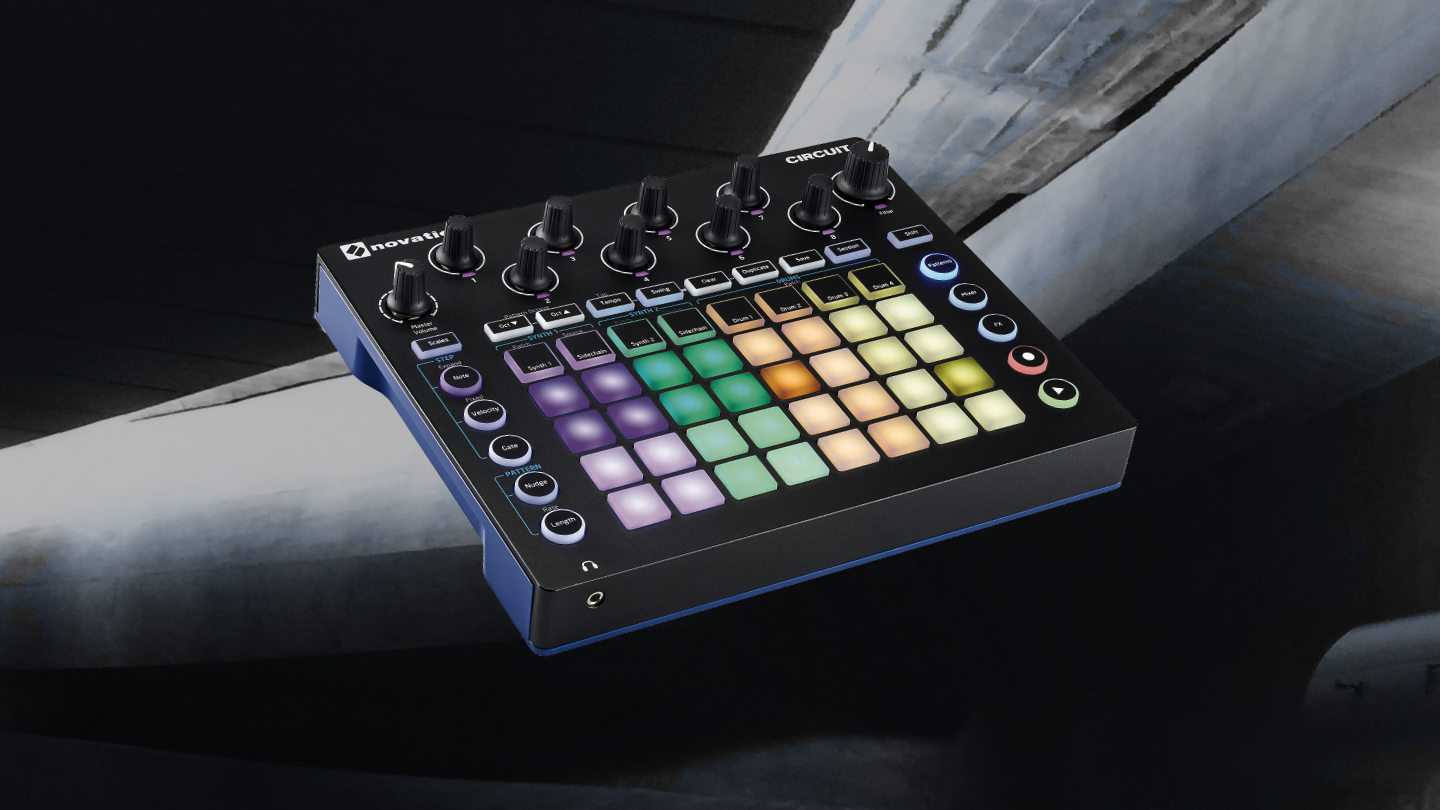 "Elements" is a Sound Pack for Novation Circuit and Novation Circuit Tracks. Suited to genres like Ambient, Techno, Electronica and the like, Elements includes 64 patches designed from the ground up, plus a broad collection of 64 samples covering kicks, percussion, hi-hats and cymbals.
The synthesizer patches feature a vast selection of lush pads, experimental textures, of course basses and lead sounds. But instead of offering a pack that just recreates (again) these typical Moog-basses and Supersaw-Trance-Hooks everyone has heard a thousand times, we went into a different direction.
When doing the sound design for "Elements", we dived deep into Circuit's synth engine. As a result, lots of granular ambiences, dynamic FM-sounds and analogue pads that emulate the warm sound of a worn-out tape machine found their way into this sound pack.
Consistent Macro Assignment for Live and Studio Use
For best results in live situations or studio environments, all patches come with pre-mapped micro controllers. Rather than just linking one parameter to one knob, "Elements" makes use of Circuit's fantastic morphing functions. So you can literally transform a bass into a pad sound easily by just turning one macro controller, for example.
Also, we know that especially in live situations it's crucial to be able to almost blindly control your devices. Therefore, the layout of the eight macro controllers is consistent among all included patches.
Controller assignments
1st Macro = VCF EG Depth
2nd Macro = VCF Cutoff
3rd Macro = Transition of resonance / noise / overdrive (sometimes without noise or overdrive, depending on the patch)
4th Macro = first 50 % controls attack time / second half of the knob sets release time. This assignment enables you to smoothly morph a lead into a pad.
The remaining macro four dials are used for parameters suited to the selected patch
5th Macro = Vibrato, EFX Dry / wet (depending on the patch also chorus when turning the knob further to the right)
6th Macro = Performance knob (could be LFO speed, LFO intensity, OSC tune etc.)
7th Macro = Volume & amount of noise
8th Macro = Oscillator morph functions. Those can be wavetable positions, oscillator A/B ratio, tuning etc.
Elements Sound Pack for Novation Circuit and Novation Circuit Tracks includes
Pad and Textures: 36
Lead: 13
Bell: 2
Strings: 4
Bass: 4
SFX: 5
Plus 64 samples: A collection of kicks, hi-hats, snares and percussion sounds
Bundle: Novation Circuit "Elemental Plants"
Bundle up and save money! Our Novation Circuit Plants Sound Pack is the perfect addition to our Elements sound pack and offers another 64 patches and 64 samples. This sound pack is aimed a bit more towards club music but it also contains a fine selection of pads and leads perfect for Ambient and Chillout.
Easy installation
Elements sound pack for Novation Circuit is compatible with Novation's Components Librarian. In order to let you select what you want to install, we've included a complete sound pack including all samples and a second folder that contains every single patch separately. Therefore you can choose if you want to load the whole pack at once – including samples – or just drag single patches into your synth.
License
Single User, royalty-free for commercial or home use.
This Sound Set is a digital item.
The download link of the Sound pack will be provided via email upon purchase.
Is this Sound Pack compatible with Novation Circuit Tracks?
YES! As Circuit Tracks uses the same sound engine as Circuit, they are compatible. In the download folder, you will find also a sound pack for Circuit Tracks including all patches and samples.
Other Sound Packs and Patches you may like