Novation Circuit Mono Station Patches for Techno and Ambient: "Adenosine" Sound Pack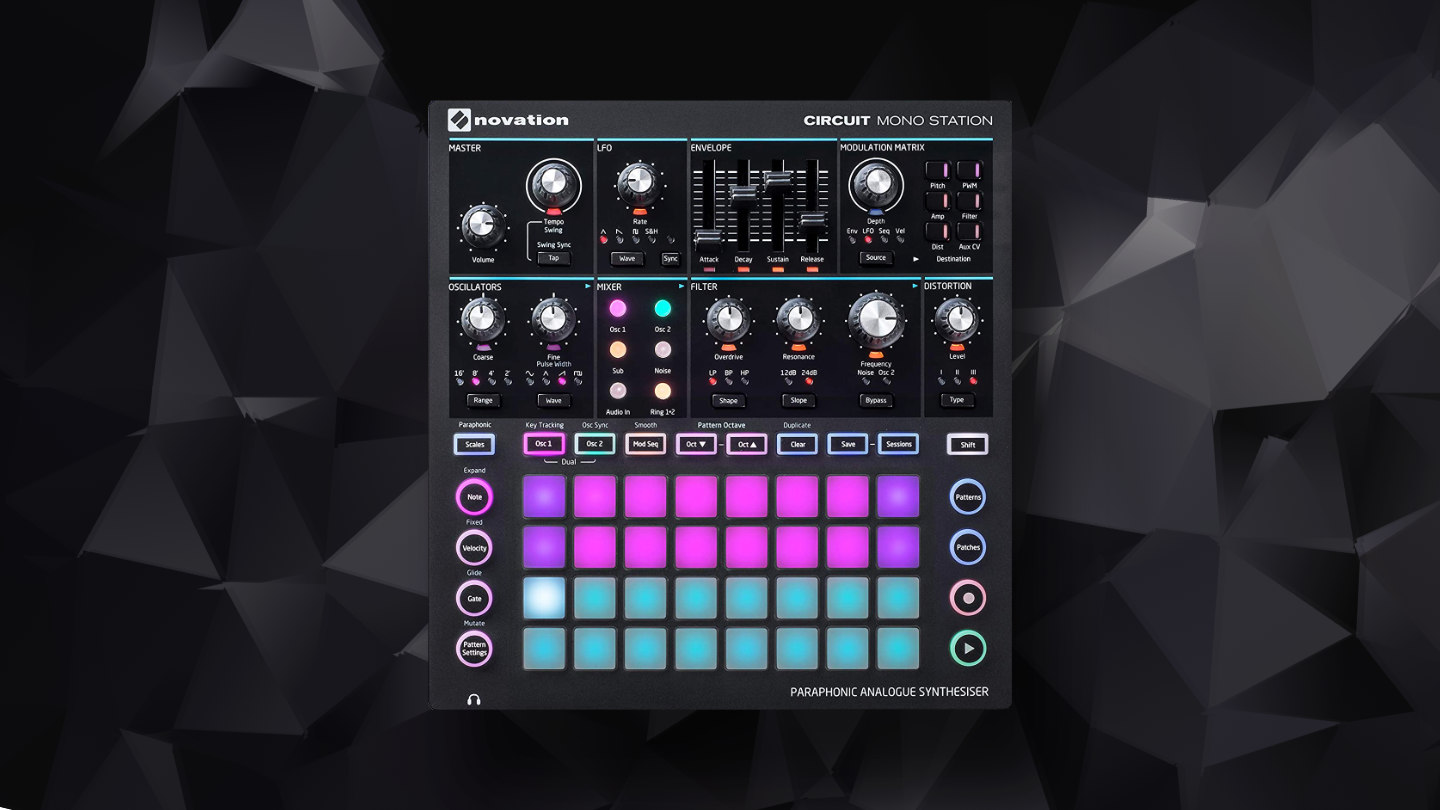 Maybe it's the conceptional proximity to the successful Novation Bass Station 2 but for any reason, Novation's Circuit Mono Station has never been a huge success. And that's odd, because theoretically, it ticks all boxes: a practical form factor, combined with vast features, and above all a great sound. Hence, we've decided to give that little racker some love and created "Adenosine": A sound pack with 64 new Circuit Mono Station patches, suited to Ambient, Techno, and Electronica. Here's how it sounds:
As this sound pack is created for Ambient, Techno, and Electronica producers, it features lots of powerful basses and expressive leads. But it also includes a vast selection of FX, percussion sounds, and drones: perfect for slower music genres, or transitions. Even some pads made it into this collection. So if you like artists and labels such as Afterlife, Boards of Canada, or Tycho, check out "Adenosine" for Novation Circuit Mono Station.
"Adenosine" Sound Pack includes 64 Circuit Mono Station Patches
Bass: 14
Leads: 24
Drones & Pads: 9
FX: 9
Percussion: 7
7 Demo Sessions
If you like these patches, you might want to check out: