Korg modwave Patches for Ambient and Techno: Ocean Sound Pack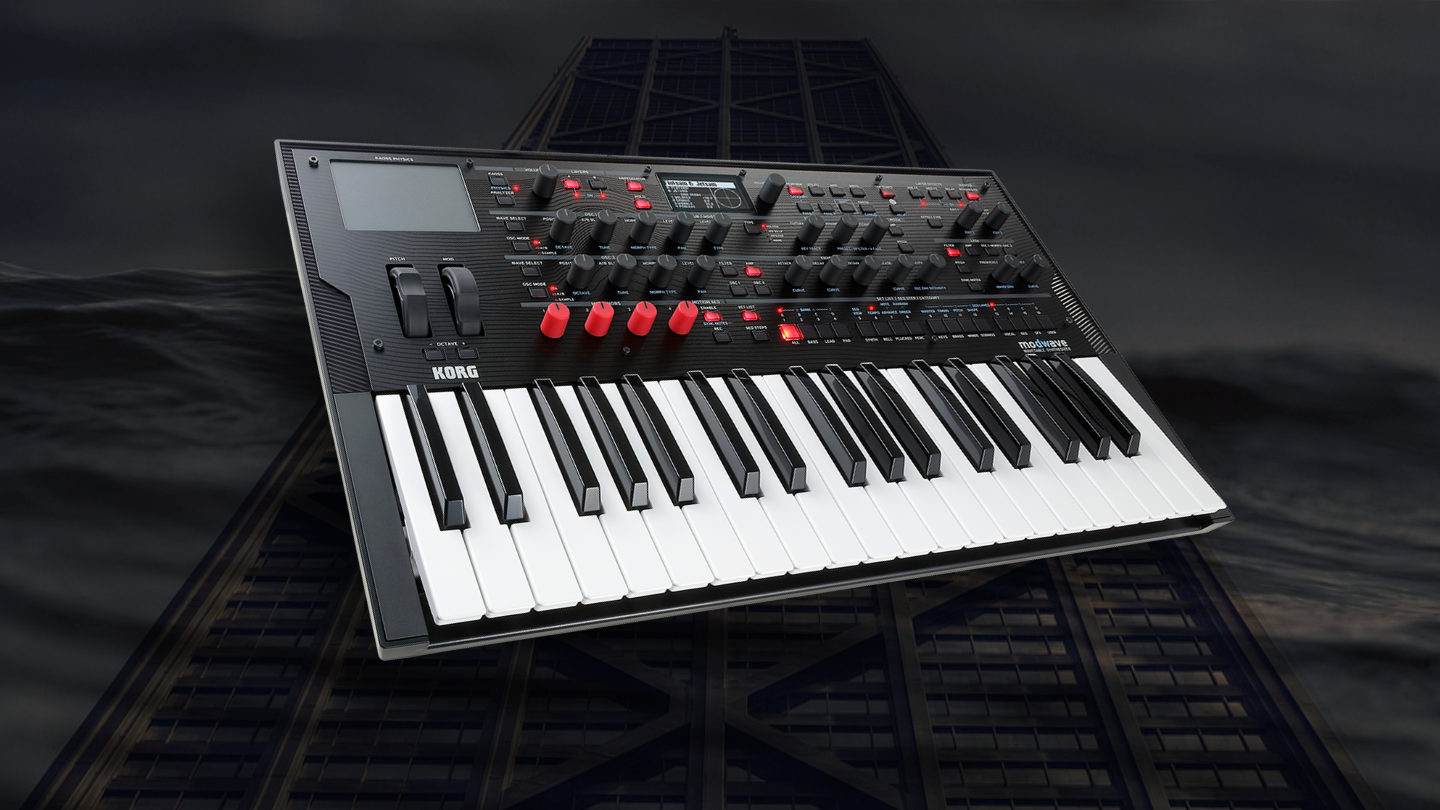 Korg's modwave is likely to be one of the best wavetable synths that were released in the last years. Its vast sound engine combining wavetable, VA-, and sample-based synthesis is capable of creating a huge variety of sounds. Therefore, we just had to do a sound pack for this one! Limbic Bits Ocean sound pack includes 50 performances with 87 Korg modwave patches for Ambient, Techno and Electronica. Of course, all presets have been completely designed from scratch. But before getting into detail, let's take a look!
Korg modwave patches for Ambient, Techno and Electronica
Almost 40 pads and strings cover a broad sonic spectrum, ranging from warm and subtle to ice-cold and aggressive. Many patches also combine wavetable-synthesis and samples of acoustic instruments to provide an organic vibe, sometimes difficult to achieve when using only digital sources.
Of course, basses and lead sounds can't miss in a sound pack for electronic music: Choose from over thirty different programs covering warm analog basses equally as swirling arpeggios-lines and melancholic lead sounds. If you're more into dub techno you'll find a fine selection of typical dub chords and stabs.
This preset collection is suited to genres like Ambient, Techno and Electronica. But with a strong focus on atmospheric patches, it can also serve as a great foundation for soundtracks.
Kaoss Pad, Performance Dials and Mod-Wheel
When playing live or even if you just want to experiment a bit: Controllers such as mod-wheel, Kaoss Pad, velocity, or performance knobs bring life into a sound. But usually (and for whatever reason) controllers like mod-wheel are limited to vibrato or filter cutoff.
The Ocean sound pack follows a different approach. Instead of only featuring one parameter assignment per controller, lots of performances and programs provide vast routings of several parameters at once. Consequently, you can for example reshape a lead into a pad, build up exciting transitions or blend between layers.
87 Korg modwave Patches and 50 Performances: Ocean Sound Pack
Pads: 31
Strings: 7
Vocals/Airy: 2
Lead: 18
Bass: 15
Piano/Keys: 4
Arpeggio: 2
SFX: 4
Bell/Mallet: 3
Percussion: 2
50 Performances
Ocean Set List
If you like this Korg modwave sound pack, you may also like