u-he Repro Presets for Techno and Ambient: ReProduction Sound Pack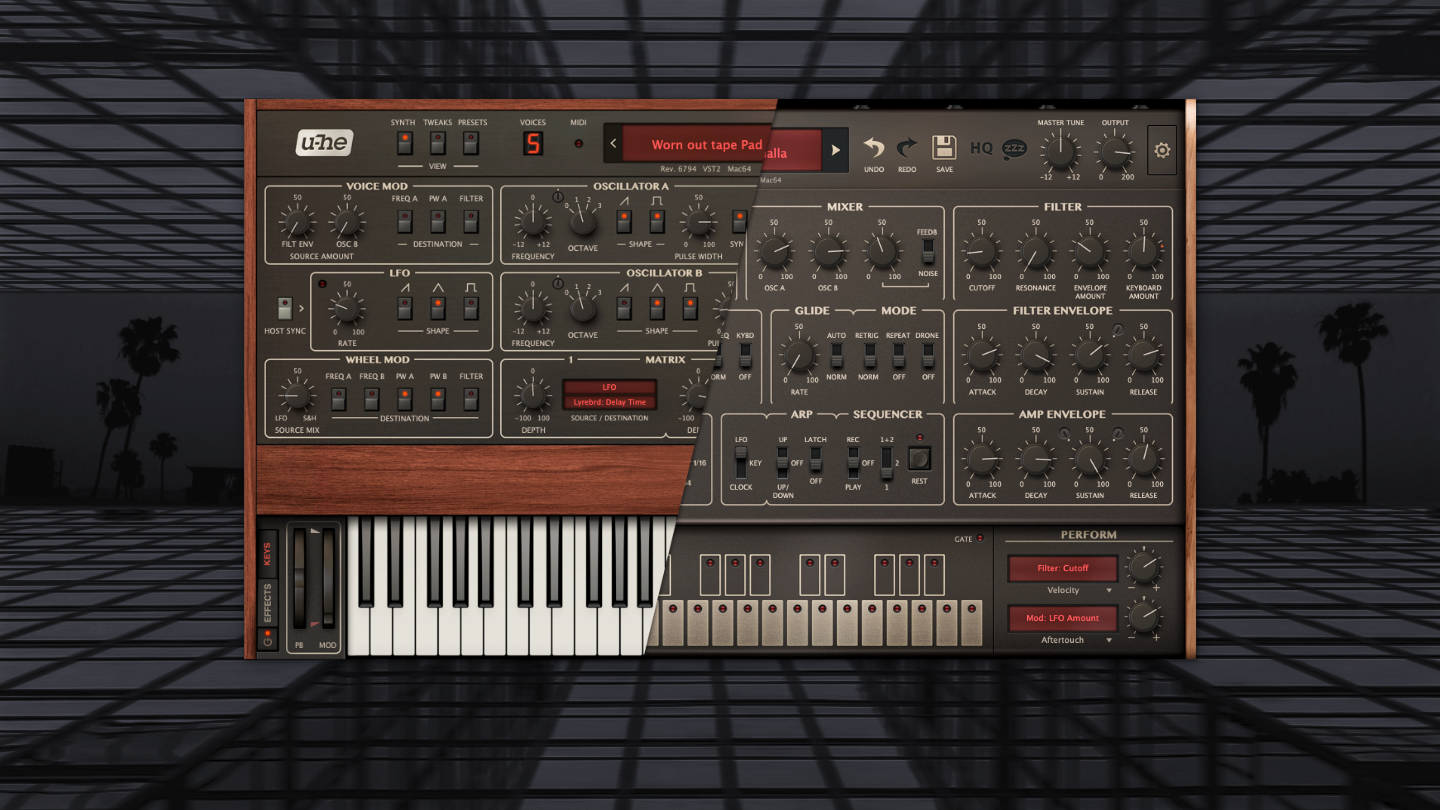 ReProduction is a sound pack for u-he's fantastic Repro synthesizers. This collection brings 120 u-he Repro new patches for Techno, Ambient, Electronica, and Deep House. Included are 76 presets for u-he Repro-1, plus another 44 patches for Repro-5. As always, every preset has been designed completely from scratch.
u-he's Repro plug-ins are well known for their fantastic emulation of two true analog classics by Sequential Circuits: The monophonic Pro One and the polyphonic Prophet 5 synthesisers. Both are famous for massive bass sounds, broad pads and cutting leads.
u-he Repro Presets for Techno and Ambient – Reproduction Sound Pack
Although u-he Repro already comes with a huge sound library, unfortunately, there are only a few of them useable if you're producing contemporary Techno, Ambient, or Electronica. Here is where ReProduction comes into play. Different from the factory library, this sound set features 120 u-he Repro presets best suited to electronic music.
Of course, ReProduction includes numerous basses and leads, offering a broad sonic spectrum ranging from heavy and dark, up to smooth and bright. Furthermore, you'll get a vast selection of over 30 pads, covering your Boards of Canada retro needs, complex drones, and textures, as well as subtle string sounds, that will sit perfectly in the background of a track. Producers of Dub Techno will appreciate a small selection of Sub Basses and dub chords, each of which including their perfectly matched dub effect chain.
Speaking of effects: Instead of limiting ourselves to the synth engines, we've also used u-he's great-sounding effects heavily when creating this sound set. As a result, some presets feature emulations of worn-out tapes that charmingly sound like old VHS cassettes. Others use the internal matrix to create phaser and flanging effects.
u-he Repro-1 Patches
Bass: 18
Leads: 28
Pads: 2
Arps & Sequences: 17
Percussion: 3
SFX: 8
u-he Repro-5 Patches
Bass: 2
Leads: 9
Pads: 29
Arps & Sequences: 2
SFX: 2
Bundle up and save money: Limbic Bits u-he Bundle
Save 25 % by purchasing all Limbic Bits u-he packs. This bundle includes over 360 patches including this one, u-he Diva Patches: "ReVolution", u-he Diva Evolution, and Tyrell N6 Molecules.
Easy installation
Unzip the downloaded folder and drag and drop the presets into your u-he user library path. In case you have issues installing, please refer to the installation guide provided within the download folder.
License
Single User, royalty-free for commercial or home use.
This Sound Set is a digital item.
The download link of the sound pack will be provided via email upon purchase.
If you like ReProduction, you may also like: