U-He Tyrell N6 Presets: "Molecules" Sound Pack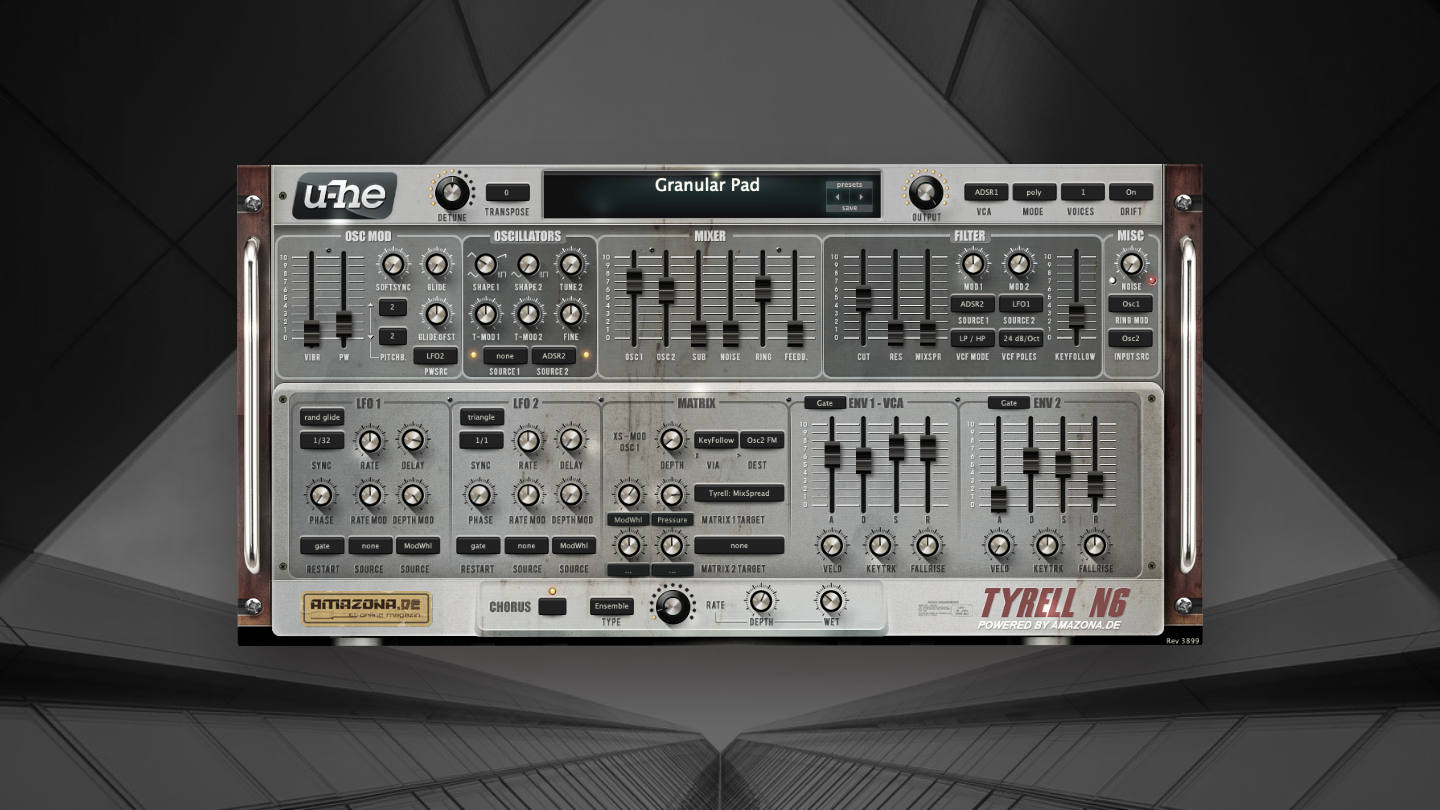 Molecules is a Patch Bank for u-he's famous freeware synthesizer Tyrell N6. We've put together a fine selection of atmospheric pads, dub chords, heavy basses and versatile leads. This u-he Tyrell N6 preset collection is best suited to Ambient, Dub & Melodic Techno or Deep House but will shine in other genres, too.
Whether you're making chilled Ambient music, deep Electronica, or Techno for Clubs, our Tyrell N6 Preset Bank offers you a wide range of sounds for your tracks. Choose from 74 patches that have been created completely from scratch for this sound pack.
u-he's Tyrell N6 not only is still a great-sounding software synthesizer, but it also offers a flexible sound engine to create patches. For this preset collection, we've made heavy use of its sound design possibilities.
Of course, such flexibility asks for live interaction. Therefore, you'll find live controllers like velocity, aftertouch, or modulation wheel already pre-assigned in most of the patches. However, these assignments aren't limited to that boring mod-wheel-controls-vibrato setting. Instead, we've matched those parameters to the controllers that make the most sense for each preset.
U-He Tyrell N6 Presets for Ambient, Electronica, Dub and Melodic Techno – Molecules Sound Pack
Pads: 34
Bass: 14
Percussion & FX: 6
Leads: 20
Bundle up and save money: Limbic Bits u-he Bundle
Save 25 % by purchasing all Limbic Bits u-he packs. This bundle includes over 360 patches featuring this one, u-he Diva Patches: "ReVolution", u-he Diva Evolution, and "Reproduction" for u-he Repro-1 and RePro-5.
Easy installation
Unzip the downloaded folder and drag and drop the presets into Tyrell's user library path.
License
Single User, royalty-free for commercial or home use.
This Sound Set is a digital item.
The download link of the sound pack will be provided via email upon purchase.
Other Sound Packs you may also like