Dreadbox Typhon Patches for Techno and Ambient: "Desert" Sound Pack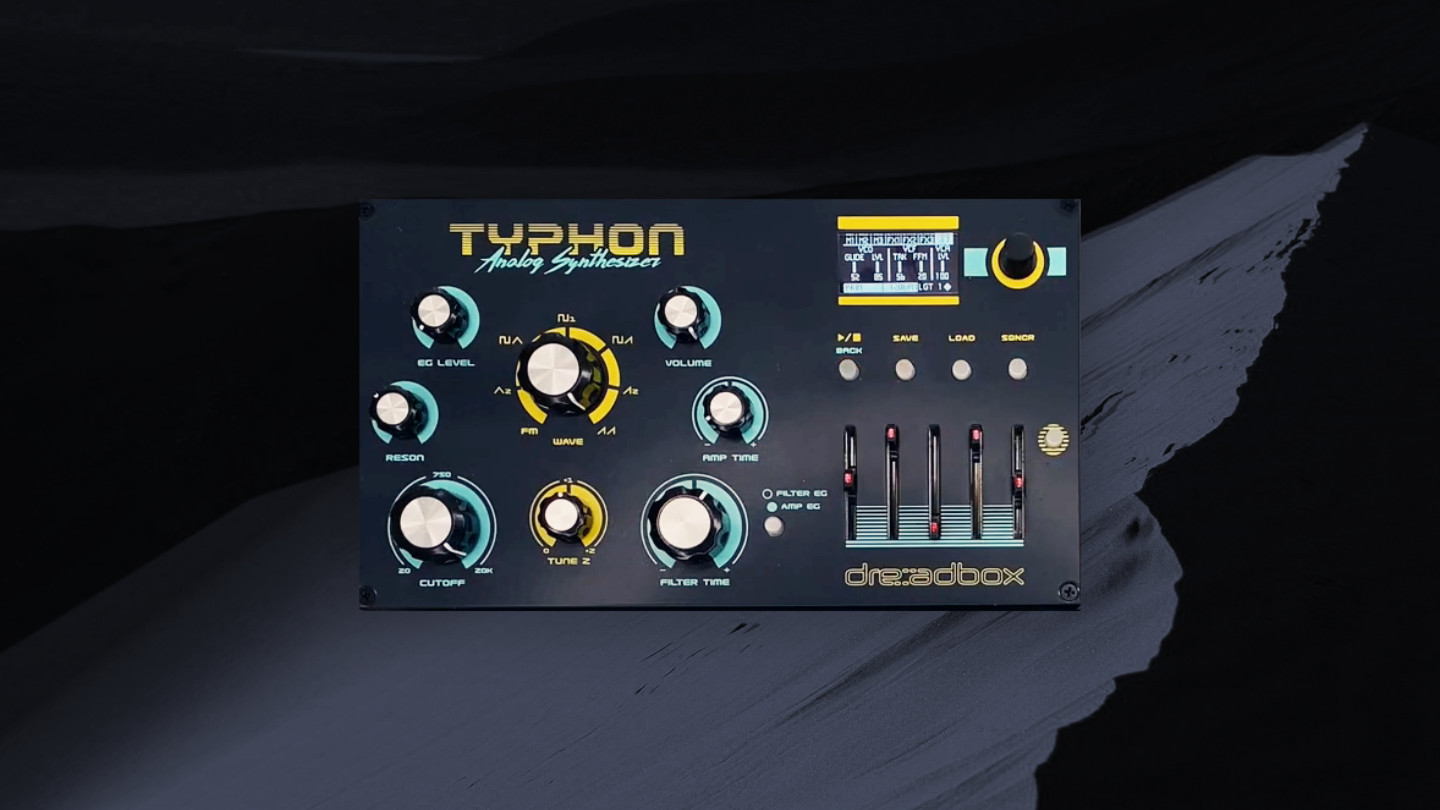 Our Desert sound pack includes 64 Dreadbox Typhon patches created completely from scratch. For instant inspiration, each of the 64 presets also features its own sequence.
Desert Sound Pack offers a broad selection of deep bass sounds, swirling arpeggios, typical Melodic Techno leads known from many Afterlife Releases, up to complex rhythmic textures and mesmerizing drones. With several pads and sweeps, this collection also features patches one might wouldn't expect from Typhon at first: Organic and warm sounds.
For sure, Dreadbox Typhon is famous for its thick sound. But thanks to a flexible modulation matrix, even complex experimental patches are possible. Furthermore, this synth offers an excellent sounding effects engine. Most of the effect parameters can even be controlled using the internal modulation sources. Consequently, the effects are even more than just a nice add-on – they contain everything you need for creative sound design.
Mod Wheel, Aftertouch and Velocity Assignments
Especially live performing benefits from expressive playable patches. For that purpose, mod wheel, aftertouch, and velocity are already pre-assigned. But instead of just using that boring modwheel-to-vibrato assignment, we have individually chosen the most efficient parameters as targets for each patch separately.
Desert Sound Pack includes 64 Dreadbox Typhon Patches
Bass: 15
Lead: 19
Pad & Sweep: 11
Arp: 7
FX & Drone:11
Bell: 1
64 Sequences
How to Install Dreadbox Typhon Patches
In order to install the patches, you'll need the free preset manager Dreadbox provide on their homepage. Once you have connected your Typhon unit, start the program, click on "import" and select the downloaded folder containing the Desert sound pack.
Now you can choose between transferring the whole bank at once or just drag and drop individual patches into the area "Working Directory" to create your own bank. Please use the folder to which you'd like the patches to be transferred. In case you'd like to transfer the patches to Bank D of your Typhon, you'll need to drag and drop the patches or bank from the "Import" folder to "Bank D" in the "working directory".
Once you've prepared everything, you eventually initiate the transfer process by clicking "SEND". IMPORTANT: Please remember that all the existing patches on your typhon unit will be overwritten in this step. It's recommended to backup your presets, first.
License
Single User, royalty-free for commercial or home use.

This Sound Set is a digital item
The download link of the Sound pack will be provided via email upon purchase.
If you like this pack, take a look at our other sound packs, too.