Behringer PRO-800 Patches: Modus Sound Pack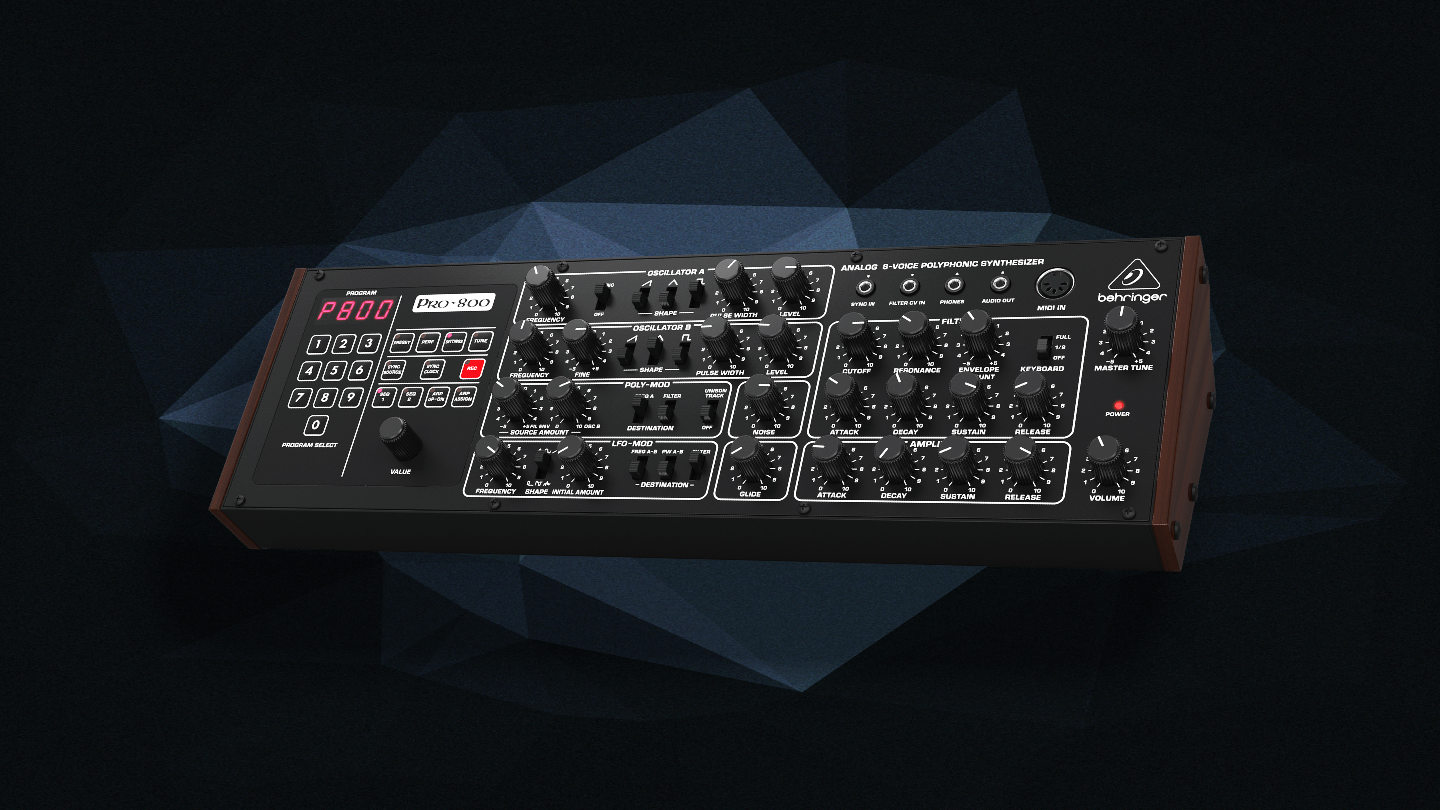 Looking for new Behringer Pro-800 patches that break away from the standard "best-of-80s" sound packs? With "Modus," you'll receive 70 new PRO-800 presets perfect for Ambient, Techno, and Electronica. Choose from a wide array of pads, contemporary leads, dub chords, and basses.
From Ambient to Techno: Modus includes 70 Behringer Pro-800 Patches tailored for electronic music.
This pack places a strong emphasis on pads, ranging from warm background atmospheres to strings rich in overtones, and complex textures. The Pro-800's modulation capabilities have been extensively utilized, not just for the pads. The pack also features 30 basses and leads that cover a broad spectrum, delivering powerful sub-basses, aggressive EBM basses, leads with a VHS tape flair, and typical melodic techno leads.
For producers of Dub and Detroit Techno, this Pro-800 sound set offers eleven typical chords. Add some delay and reverb, and you'll achieve those hypnotic driving elements of these genres. A small selection of percussion and FX sounds completes the Modus sound pack.
Playing a synth expressively is crucial when performing live or during studio sessions. Therefore, most of the presets already have aftertouch, mod-wheel, and velocity assigned.
"Modus" includes 70 Behringer PRO-800 presets
Pads 15
Motion 6
Bass 10
Leads 20
EFX & Percussion 8
Dub Chords 11
Easy Installation
To transfer these presets to your Behringer Pro-800, you will need a computer, a USB or MIDI connection, and a SysEx librarian of your choice. There are free MIDI librarian applications such as "SysEx Librarian" for Macintosh, or "MIDI-OX" for Windows to send the presets to your Pro-800.
License
Single User, royalty-free for commercial or home use.
This Sound Set is a digital item.
The download link for the sound pack will be provided via email upon purchase.
Other sound packs you may also like