Behringer Deepmind Patches: "Genotype" Sound Pack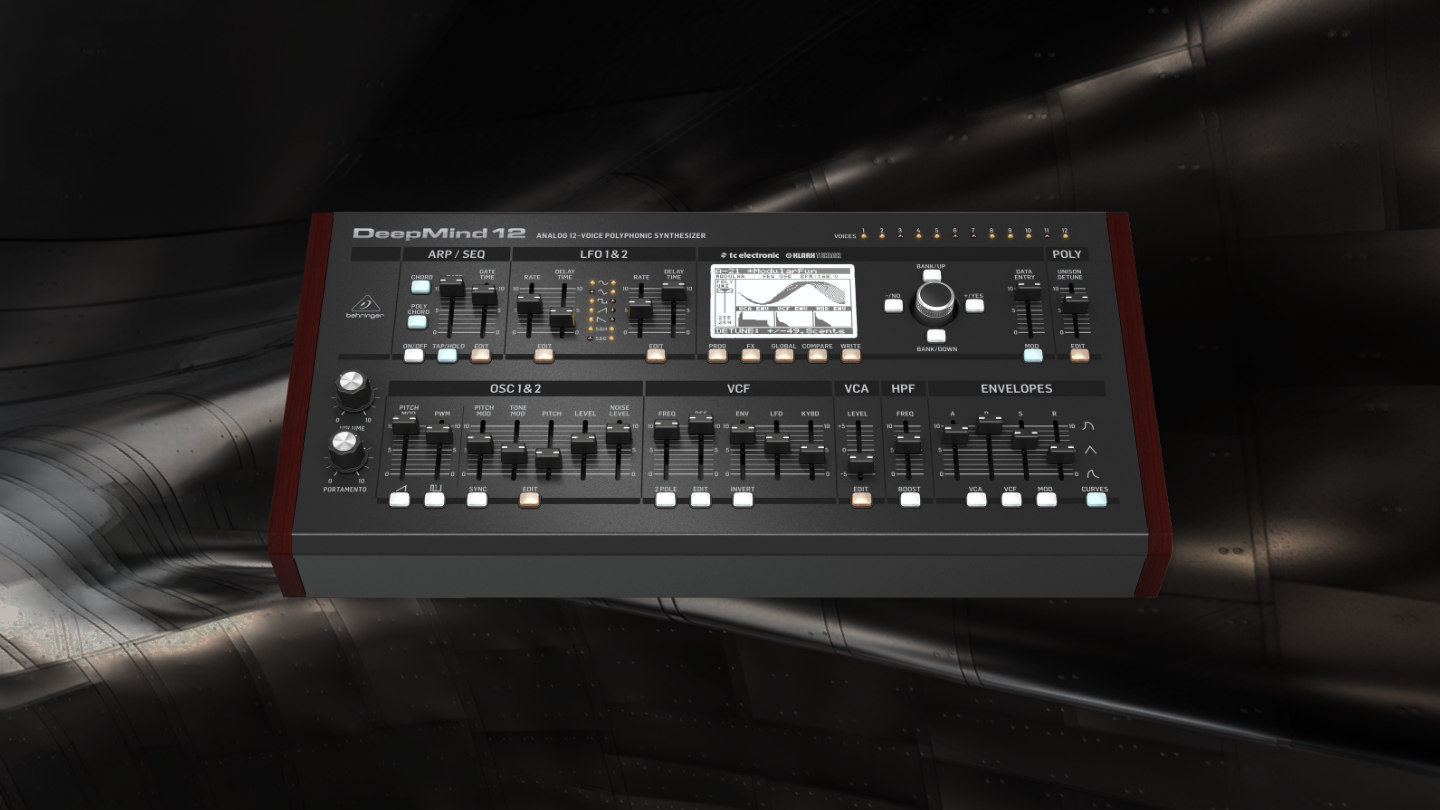 Genotype is our first preset collection for Behringer Deepmind 12, 12r and Deepmind 6. If you're into Electronic Music these Behringer Deepmind patches might be a good choice for you. This sound pack includes 58 patches best suited to Ambient, Electronica, Dub and Melodic Techno but can be used in other genres, too.

Create sonic landscapes for your tracks with a vast selection of 22 atmospheric pad sounds covering beautiful textures, mesmerising dub chords, VHS Tape like strings and haunting drones. Build exciting chord progressions with 15 Arpeggios or choose among 13 authentic lead sounds for your melody lines. Lots of presets creatively use Deepmind's internal effect engine but will equally shine if you decide to bypass the effects.
As a bonus, you'll find two init presets that feature two effect chains. These pre configured effect settings bring a shimmer reverb and a dub delay to your deepmind in case you want to use them in your own creations.
"Genotype" Sound Pack includes 58 Patches for Behringer Deepmind
Pads: 22
Leads: 13
Arps: 15
Modular: 4
Bass: 4
Effect Defaults (Shimmer Reverb and Dub Delay): 2
Easy installation
You can choose either to install the sound pack using the Behringer Deepmind librarian format or transfer them with an industry standard SysEx-Librarian (Mac OSX, Windows).
License:
Single User, royalty-free for commercial or home use.
This Sound Set is a digital item
After the payment has been successfully processed, the download link of the Sound pack will be provided via email.
Other Sound Packs
Quick Installation Guide – How to transfer presets to Behringer Deepmind?
If you like to restore your own patch libraries or want to install 3rd party sound packs, you have two options. You can either use Behringer's Deepmind librarian or a common SysEx Librarian (Mac OSX, Windows).
How to install Behringer Deepmind presets with a SysEx librarian
The easiest way is to use a standard SysEx Librarian but in this you can only transfer the whole "Genotpye" bank at once. Here are the steps explained using the software C6 but it should work equally with other librarians.
First, choose the right connections in your librarian software:
Second, transfer the sysex files with your manager directly to your synth. Therefore, please drag and drop the sound bank into the librarian window. The required file is this one: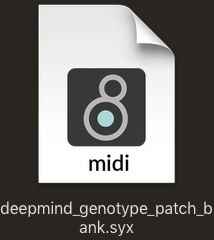 Third, hit "Send" (or transfer) and watch the magic happen. Once the file has been successfully transferred to your synth you should find the "Genotypes" patches in Bank H on your Deepmind.
How to install presets using Behringer's Deepmind editor
The advantage of Behringer's librarian is that you can select, pre-listen and transfer single patches. The downside is that Behringer's librarian is a bit of a pain to use when it comes to third party sound packs. First of all, banks are unfortunately hard coded to a position. So if for example a sound pack has been created in Bank H, it will be transferred and overwrite all presets in Bank H of your Deepmind. Unlike in other synths you can't decide where to store the patches alternatively.
To install the patches drag and drop the included sysex-file into the editor, choose the bank and transfer it to your deepmind. If everything works well, you will find the patches in Bank H.
Troubleshooting:
If the bank still doesn't show up in the editor or you're unable to transfer it, please try the following trick:
"There's a folder called PHAT12 which holds the banks for the Behringer editor, and they are just SysEx format. I am on a Mac and it is in User>Library>PHAT12>banks. It may possibly be a hidden folder.
If you put the Sysex in there and then open the Behringer editor you should see it. You can then just double click on each sound and it will load to the buffer on the DM12. It will only stay on the DM12 if you save it using the function on the synth itself, or you can select the patch on the left, one from the synth on the right and then click to copy across.
You could also copy the whole bank to a different bank on the DM12 and then export that as Sysex as well."
Other sound packs