Sequential PRO 3 Patches: "Moons" Sound Pack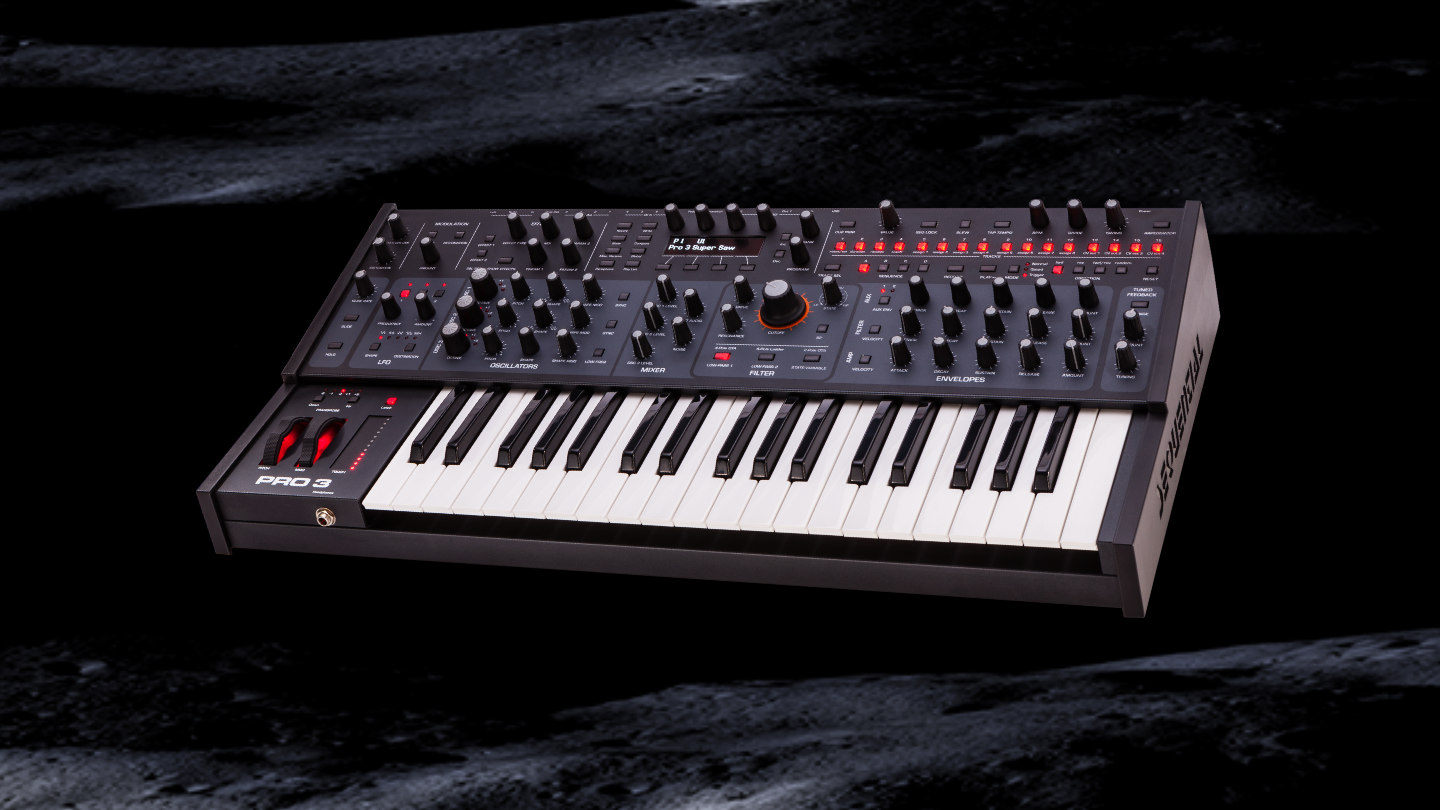 After the preset collections for the Take 5, Prophet 5, Rev 2, OB-6, and Trigon-6, it was time to dedicate attention to another new classic: The wonderful PRO 3. The result is "Moons", a sound pack consisting of 70 new Sequential PRO 3 patches, best suited to Melodic Techno, Ambient, IDM, and Electronica.
From Leads to Pads – "Moons" features a wide variety of Sequential PRO 3 Patches
Although the Sequential PRO 3 is a powerful monosynth, thanks to its paraphonic mode it is also capable of creating chords. Thus, this sound pack starts with a vast collection of warm pads, atmospheric textures, and authentic dub chords.
Of course, there are also powerful basses, numerous complex lead sounds, and swirling arpeggios, spanning from smooth to aggressive. Additionally, there is a small collection of dark and atonal drones and FX-sounds – perfect for intros, transitions, or use as background ambiences.
Finally, this sound pack features 10 wavetables and over 50 sequences, some focused on melodies, others on motion sequences, and many combining both.
10 new Wavetables for the Sequential PRO 3 are included!
One of the great features of the Sequential PRO 3 is its third oscillator capable of loading user wavetables (make sure your PRO 3 firmware is up to date). "Moons" also includes a small but lovely selection of 10 completely new user wavetables.
The wavetables will be transferred via sysex and automatically assigned to wavetable positions 33-42. To fully experience this sound pack, it's recommended to install the wavetables. However, if you've already loaded your own wavetables and don't want to overwrite them, most of the included presets will also work without these.
Moons includes 70 Sequential PRO 3 Patches for Techno, Ambient, and Electronica
Pads: 13
Dub Chords and Pads: 10
Bass: 14
Leads: 17
FX: 3
Drones and Textures: 7
Arpeggiator: 6
Plus, over 50 demo sequences with melodies and / or motion recordings.
Easy Installation
To transfer these presets to your Sequential PRO 3, you will need a computer, a USB or MIDI connection, and a SysEx librarian of your choice. You can use a free MIDI librarian application such as "SysEx Librarian" for Macintosh, or "MIDI-OX" for Windows to transmit programs and wavetables to your PRO 3. The Presets will be stored in user bank 3, and the wavetables will be stored in user wave positions 33-42.
License
Single User, royalty-free for commercial or home use.
This Sound Set is a digital item.
The download link for the sound pack will be provided via email upon purchase.
Other sound packs you may also like