Erica Synths LXR-02 Sound Pack for Techno and Electro: Core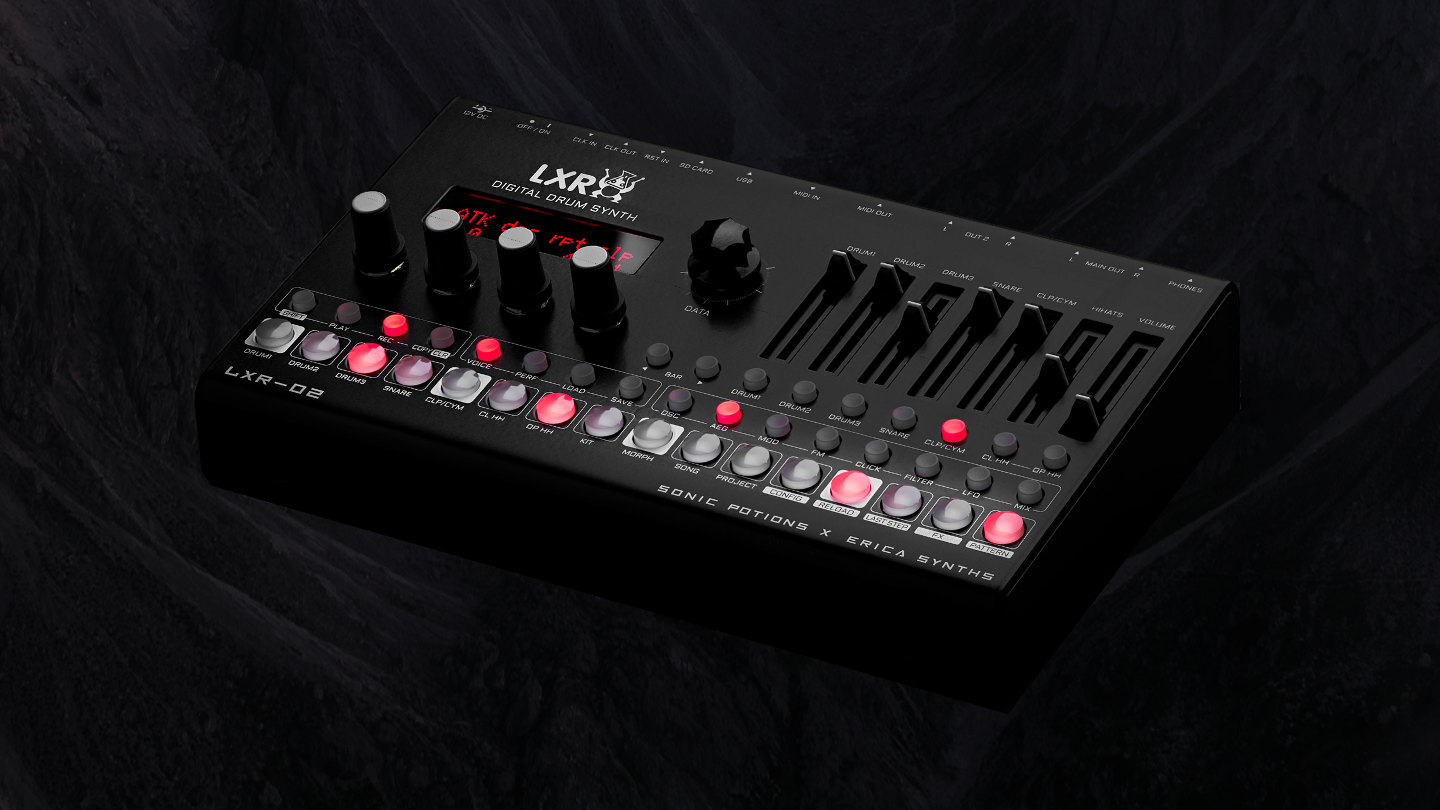 Over 90 completely new sounds for the LXR-02 drum synthesizer. "Core" is our first Erica Synths LXR-02 sound pack. This collection is aimed primarily at producers of techno, ambient, and IDM. Of course, the drum sounds will also fit in other genres.
The raw sound engine of the LXR-02 forms the core of this sound pack: Banging kicks with a strong bass foundation meet digital percussion sounds, alongside experimental claps and snares. Electronic hi-hats and smooth shakers complete the package.
96 new sounds, 16 patterns and 16 Kits
In order to start immediately, the project contains 16 sample patterns. Each one relates to one of the 16 kits and provides a good starting point for your tracks. So with LXR-02 Core, you'll get 96 drum and percussion sounds. All of them have been completely built up from scratch.
Modulations
Erica Synths Drum Synthesizer LXR-02 offers a very flexible modulation matrix. For example, use one instrument's LFO to control the parameters of another instrument. The pitch modulation envelope can also be assigned to other parameters. The Core sound pack incorporates these possibilities by making extensive use of LXR-02's flexible sound engine.
"Core" LXR-02 Sound Pack includes
96 new drum and percussion sounds
16 Kits
16 demo patterns
Easy Installation
In order to install the presets, easily drag and drop the PROJ10 file to your MicroSD-Card. Then you only have to load the project "limbic" and you are good to go.
License
Single User, royalty-free for commercial or home use

This Sound Set is a digital item
The download link will be provided via email upon purchase.
If you like the"Core" LXR-02 Sound Pack, check out