Elektron Digitone Sound Pack "Nemesis"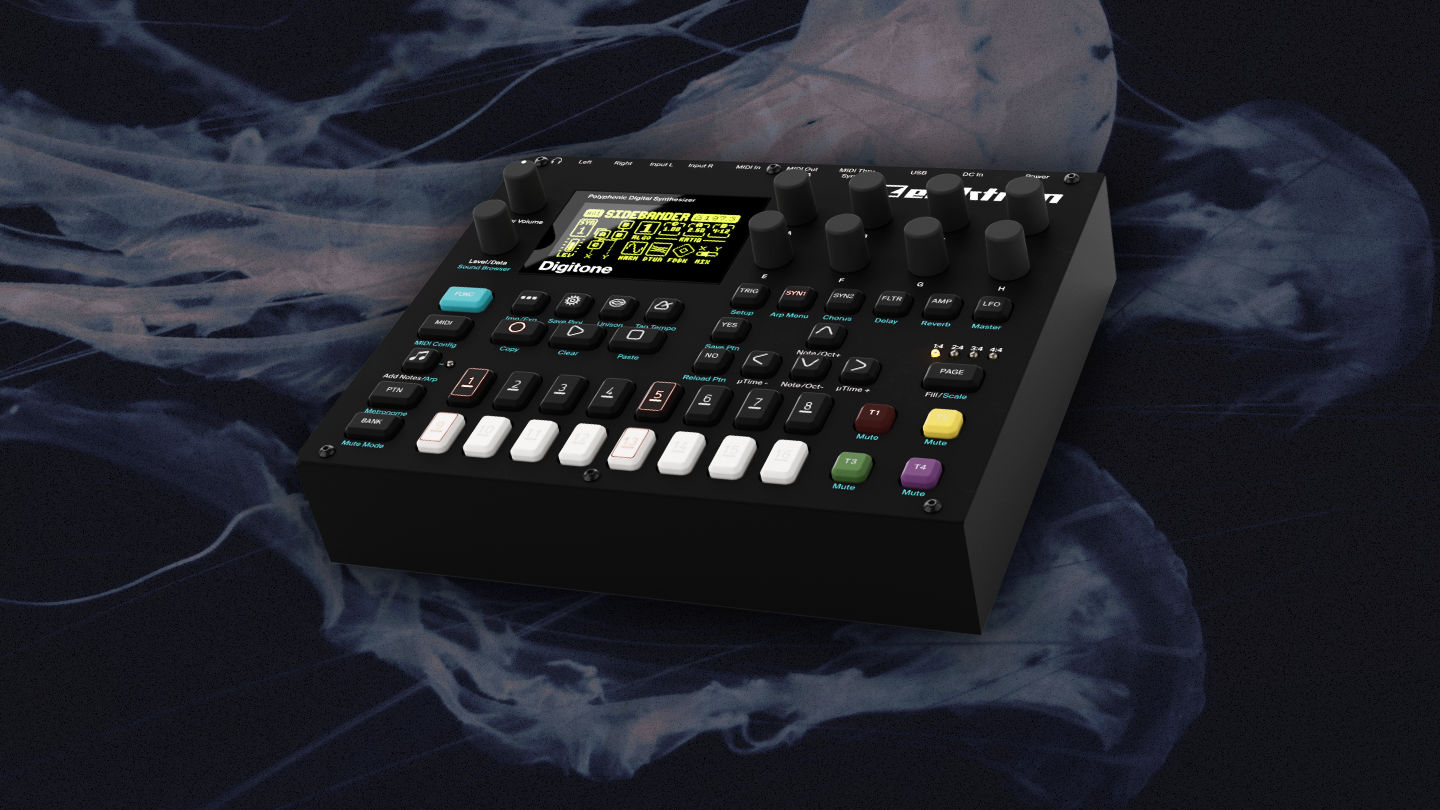 Our Nemesis Sound Pack for Elektron Digitone contains 128 patches, completely designed from scratch. This preset collection has been created for genres like Ambient, Electronica as well as Dub and Melodic Techno. But most of the presets easily fit into other music styles as well.

To start with, over forty different pad sounds make for exciting transitions and bring cinematic atmospheres to any track. Choose from a selection of haunting drones, mellow strings and granular textures. In addition there are 28 leads and 7 Arpeggios for your melody lines. And of course you can give your tracks a heavy fundament with one of the 22 bass tones.
If you're into Dub Techno and chilled Ambient Dub you will appreciate a broad selection of chord stabs and dubby Pads. Although this sound pack has a strong focus on pads, leads and basses there's also a selection of kicks and percussion sounds included. This can come in handy if you follow the all-in-a-box-approach.
18 Patterns and 20 Kits included so you can start right away
For instant inspiration we've included eighteen patterns of different genres. We've used sound-locks to bring variation into the drum tracks, meticulously programmed parameter changes and used Digitone's outstanding sequencer features such as trig-conditions and polymeter rhythms.
Nemesis Sound Pack for Elektron Digitone contains
128 patches for genres like Ambient, Dub and Melodic Techno
31 Pads
13 Textures
7 Arpeggios
28 Leads & Dub Chords
22 Bass Sounds
7 Sound Efx
8 Kicks
9 Percussions
3 HiHats
18 pattern / 20 kits
Elektron Digitone Sound Packs: Epigenetical Nemesis Bundle
If you're interested in both Elektron Digitone sound packs, you can save some money by purchasing the Epigenetical Nemesis Bundle. 256 Patches, plus another 43 patterns give you a great starting point for your own tracks.
Easy installation
Our sound packs either use the available editor (Elektron Overbridge) or industry standard SysEx-Format.
License
Single User, royalty-free for commercial or home use.
This Sound Set is a digital item
The download link of the Sound pack will be provided via email upon purchase.
Other Sound Packs