Twisted Electrons MEGAfm Patches: "Magnitude Sound Pack"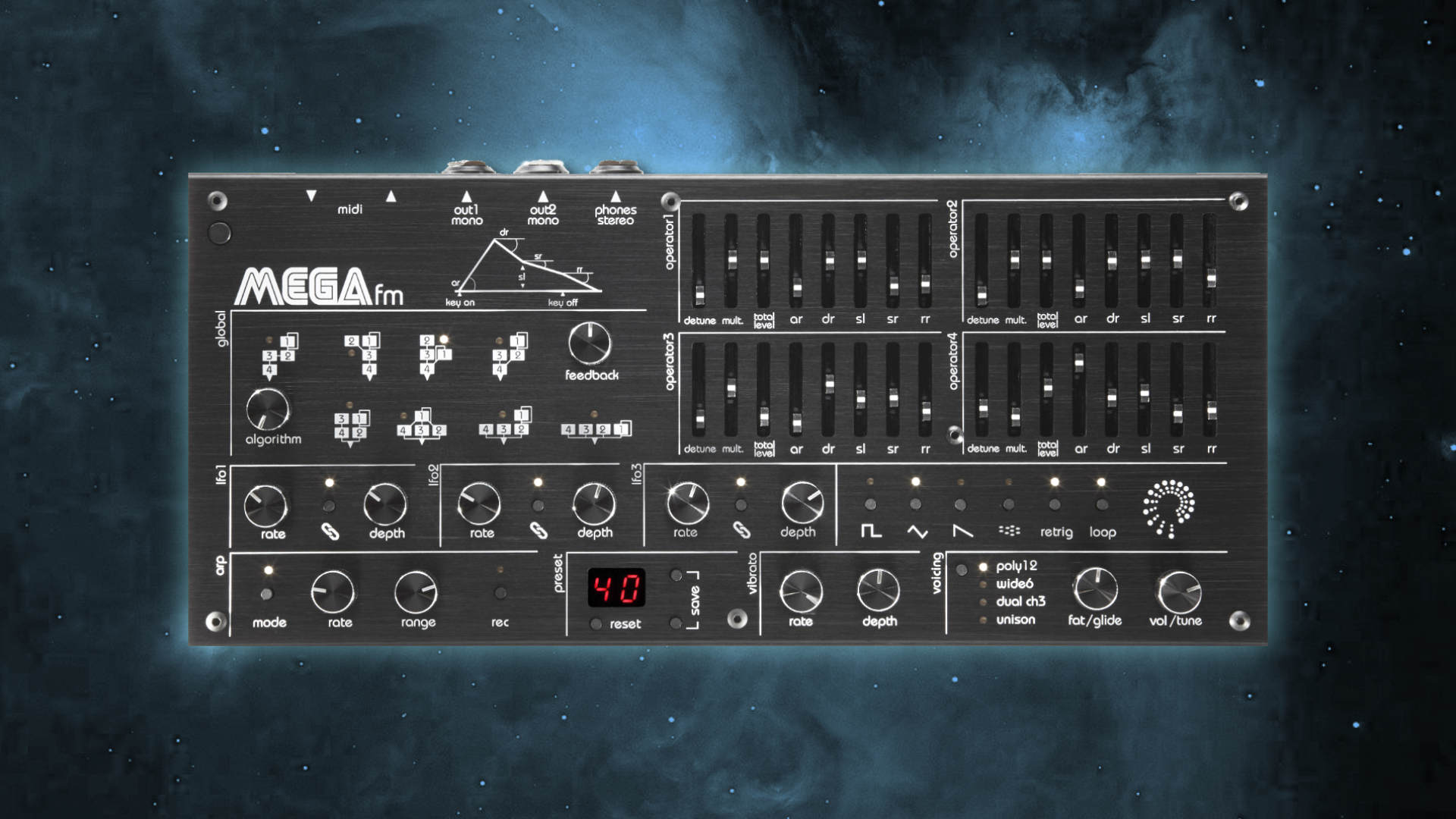 Twisted Electrons MEGAfm is one of a kind FM synthesizer! Built around the old SEGAMega Drive sound chip this four-operator Synthesizer offers huge sonic potential. Magnitude is a sound pack with 100 Twisted Electrons MEGAfm patches for Ambient, Melodic, and Dub Techno, as well as IDM or Electronica.
If you're interested in this sound pack, chances are high that you already like MEGAfm's gritty and rough character. Its 8-bit-engine rapidly produces harsh and noisy artifacts giving this synth its unique sound.
For that reason, you'll of course find a selection of hard and disharmonic sounds perfectly suited to Industrial and Techno. On the other hand, you'll also get lots of softer and more atmospheric patches, which one might not expect from this synth at first sight. Among these are warm pads, melancholic leads, or trippy dub chords. There are also twenty bass sounds to add a strong low-end fundament to your tracks.
Velocity sensitive and in sync
In order to play the patches expressively, most of the presets use velocity to control several parameters at once. To get these assignments to work properly, you first have to make some adjustments in the global menu. Unfortunately, this is something that can't be stored in a patch dump.
From the manual: "Turn the respective LFO rate knob to choose whether to link LFO1,2 or 3 to the MIDI clock. Above 12 o clock the setting is on, below the setting is off. The setting is indicated by ON/OF on the numeric display"
For the best experience, please use the following settings:
LFO1: Velocity on / MIDI Sync on
LFO2: MIDI Sync on
LFO3: MIDI Sync off
Of course, these MEGAfm patches work also without making these preparations. But we highly recommend it if you want to get the most out of this sound pack.
Twisted Electrons MEGA fm Patches – Magnitude Sound Pack
Magnitude contains 100 Presets, divided into the following categories:
Pads: 28
Lead: 32
Bass: 20
Dub Chord: 9
Bell: 6
SFX: 5
Ableton Live Effect Chain for Dub
Purchase "Magnitude" Sound Pack with 100 patches for MEGAfm here:
By the way, there is also a free demo featuring 16 patches of the Magnitude Sound Pack. Some of them have been recreated based on the patches shown in the first MEGAfm demo video on our YouTube channel.
License
Single User, royalty-free for commercial or home use

This Sound Set is a digital item
The download link of the Sound pack will be provided via email upon purchase.
Installation
If you like these Twisted Electrons MEGAfm patches, you may also like: