Elektron Digitone Sound Pack "Epigenetics"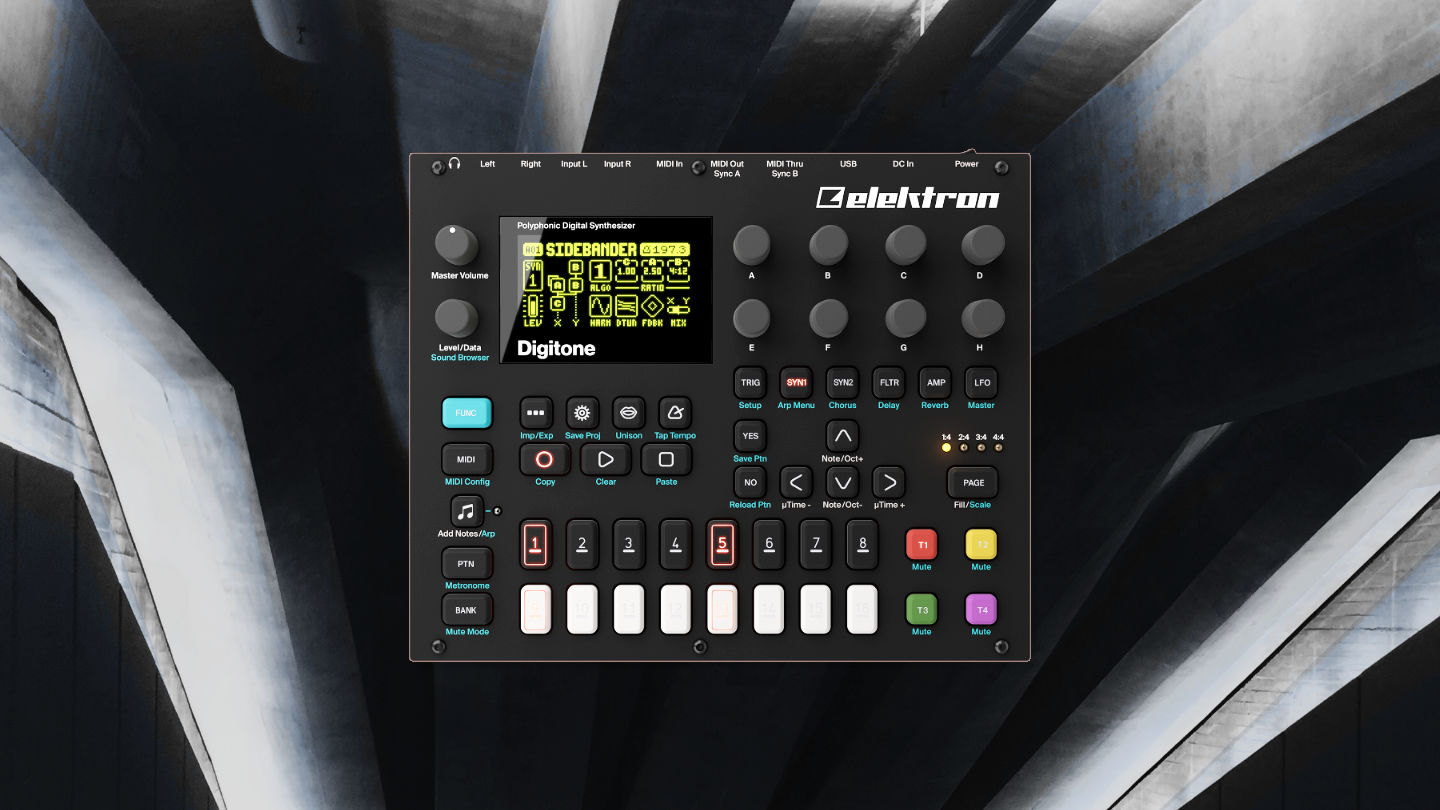 "Epigenetics" is a complete Digitone Sound Pack loaded with everything you need for electronic genres such as Ambient, Electronica and Techno. Altogether, it includes 128 new presets and 25 patterns. All patches have been programmed from scratch and make intense use of Digitone's vast internal sound engine.
When creating this soundbank we avoided those typical DX7 pianos, boring FM-shakuhachi flutes or the 100th version of (tubular) bells. Instead, you can expect deep Dub Chords, lush Pads and morphing digital Textures. Of course, we have also included a broad selection of powerful basses, swirling arpeggios, melancholic leads and synthetic drum sounds.
Whether it's a Live Performance or in the Studio: FM Synthesis really shines when being played expressively. Therefore in many patches we've already assigned Modulation Wheel, Aftertouch and Velocity to the most relevant parameters. But instead of just adding some lame Mod-Wheel-vibratos, some patches turn into a completely different sound within the blink of an eye.
Thanks to Digitone's great sequencer with its parameter and sound locks one could run a complete live show with this Sound Bank. As a starting point for your inspiration, this sound pack also contains 25 patterns for your tracks.
In comparison to our Nemesis Sound Pack for Elektron Digitone, Epigenetics is directed mostly towards Ambient and IDM producers but also fits into faster styles like Techno or House. So if you like the sound aesthetics of Tycho, Arovane or Boards of Canada, you'll appreciate these patches.
Elektron Digitone Sound Pack "Epigenetics" includes:
Pads & Strings: 51
Leads: 23
Chords: 4
Bass: 17
EFX: 3
Percussion: 14
Kicks: 10
HiHats & Snares: 5
25 Patterns for Ambient,Techno and Electronica
Easy installation
Our sound packs either use the available editor (Elektron Overbridge) or industry standard SysEx-Format.
License
Single User, royalty-free for commercial or home use. 
This Sound Set is a digital item. 
The download link of the Sound pack will be provided via email upon purchase.
Elektron Digitone Sound Packs: Epigenetical Nemesis Bundle
If you're interested in both Elektron Digitone sound packs, you can save some money by purchasing the Epigenetical Nemesis Bundle. 256 Patches, plus another 43 patterns give you a great starting point for your own tracks.
Similar products