Elektron Analog Four Sound Pack "Phenotype"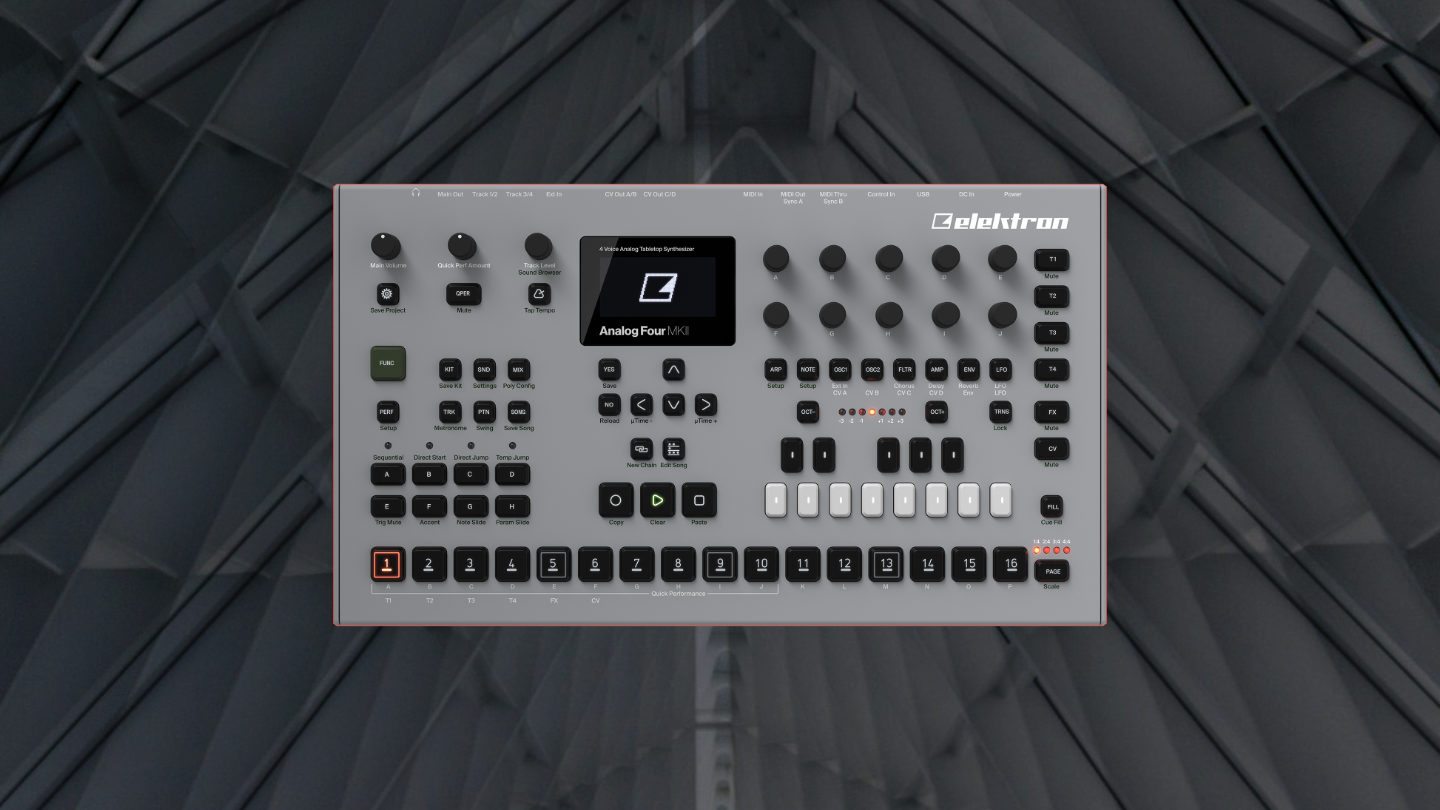 "Phenotype" is a Sound Pack for Elektron Analog Four, Analog Keys and Analog Four MK II. With a focus on genres like Electronica, Ambient and Techno, this Sound Bank includes complex pads, dub chords, melancholic leads and dark textures. Additionally you will find powerful basses and a selection of drums and percussion patches.
128 Patches – From Ambient to Techno
Phenotype Sound Pack for Analog Four offers a wide range of patches from Ambient to Techno. Expect warm strings and wobbly pads that mimic the sound of a worn out tape machine. Ambient producers will find an inspiring selection fo trippy Dub Chords and organic BOC-Basses.
Furthermore there is an extensive amount of experimental but still musically useful Drones and Textures as well as filigree FM-Sounds. If you like to make music with a minimal setup, you'll appreciate the included drum sounds. We've added a small number of kicks for IDM and Techno, Hi Hats or rhythmic noises. Together with Elektron's fantastic parameter locks you can program complete tracks just with this sound pack.
Beat synchronised – for Studio and Live
In many of the Patches we've set the LFOs to BPM sync to synchronise even more complex sounds easily to MIDI-clock. So you can quickly create smooth transitions, polyrhythmic beats and versatile Arpeggiator-lines.
10 Kits included to get started
Perfectly matched sounds are essential not only for live performers but also for music production. Therefore, our Phenotype Sound Pack for Analog Four already includes ten pre-configured kits. Each of it has its own assigned macros in the performance section providing you with direct access to the most important parameters.
Phenotype Sound Pack for Analog Four contains 128 Patches for Ambient, Dub & Melodic Techno and Electronica
128 Presets
15 Kits
16 patterns
Pads: 20
Drones & Textures: 14
Leads: 24
Basses: 18
Strings: 4
Chords: 10
Arp: 8
Keys: 4
FX: 15
Percussion:11
Easy installation
Our sound sets use the industry standard SysEx-Format. In order to install the Analog Four presets properly, please refer to the well documented installation manual by Elektron.
Is this sound pack compatible with every Analog Four version?
Absolutely! In fact, this sound pack had been crafted first on an Analog Four MK 1 and was ported afterwards to an Analog Four MK 2. So we made sure that it sounds pristine on both machines. As the sound of MK1 and MK2 is a bit different in low end, overdrive and headroom, it may happen that there are subtle differences when comparing both machines side by side.
License
Single User, royalty-free for commercial or home use.
This Sound Set is a digital item
The download link of the Sound pack will be provided via email upon purchase.
Other Sound Packs