Waldorf M Presets for Ambient and Techno: "Insects" Sound Pack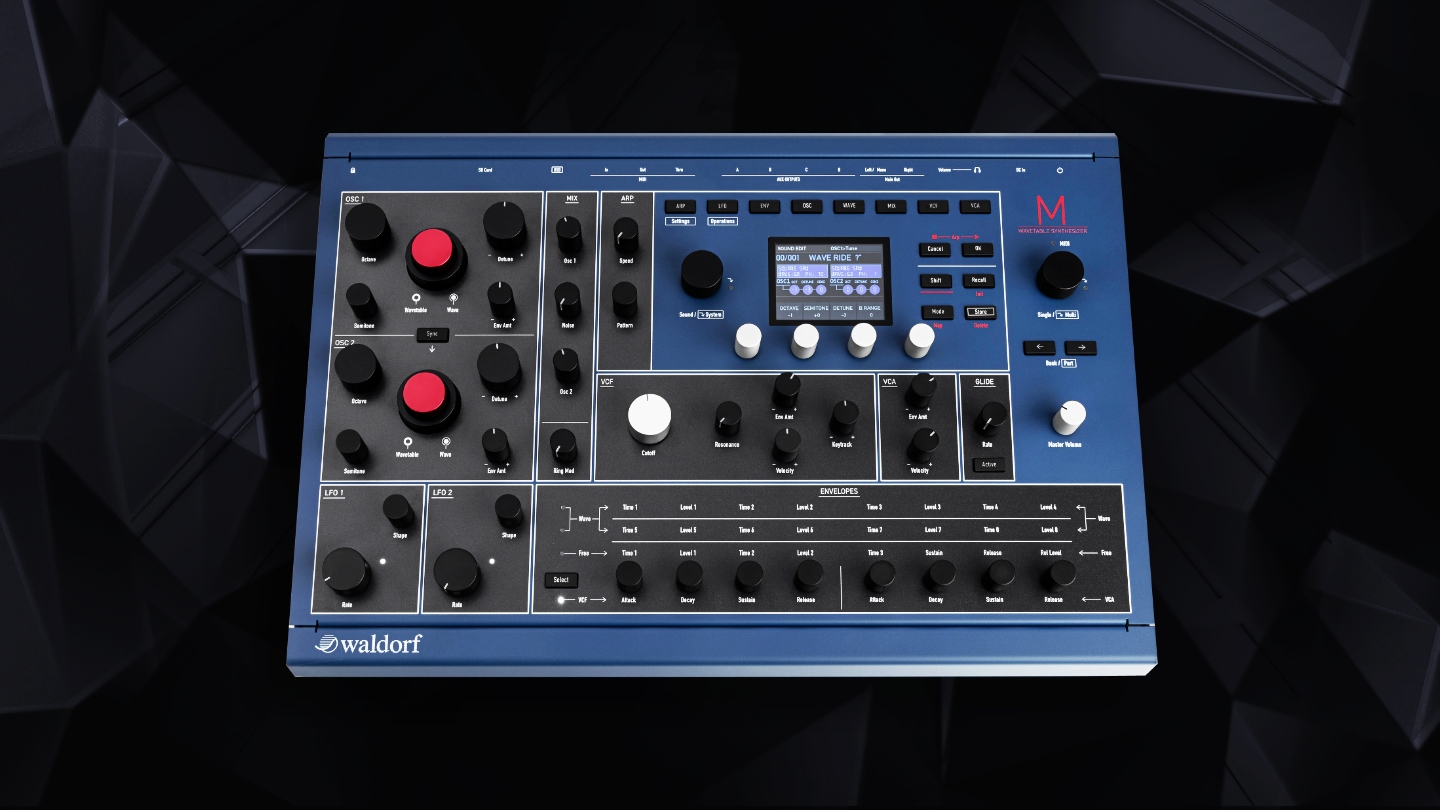 "Insects" features 70 Waldorf M presets for Ambient, Electronica, and Techno. For this sound pack, we took a deep dive into the impressive sound engine of Waldorf's iconic wavetable synth. Especially the versatile features of both Microwave-modes with their different filters, ring modulator, and wavetables, are an integral part of this collection.
From Ambient to Melodic Techno: Waldorf M Insects Soundpack
After Aestivation for Waldorf Kyra and Hibernation for Waldorf Iridium and Quantum, Insects is our third sound pack for Waldorf synthesizers. "Insects" contains lots of atmospheric pads and complex textures, ranging from warm background ambiances and rhythmic drones to cinematic soundscapes.
Plus, there is also an extensive selection of heavy bass sounds, inspiring leads, and swirling arpeggiator patches. Finally, you can choose from a range of organic dub chords that are perfectly tailored to this genre.
Of course, important parameters are already assigned to performance controllers like modulation wheel, aftertouch, and velocity. But unlike the usual boring mod wheel vibrato standard, every patch features individual parameter assignments.
"Insects" includes 70 new Waldorf M presets
Pads: 20
Rhythmic Textures: 10
Leads: 12
Basses: 11
Dub Chords: 10
Arpeggiator: 7
Installation Guide and Requirements: Waldorf M Insects Sound Pack
In order to transfer this sound pack, you'll need a computer, an SD card, and your Waldorf M (obviously). Per default, the "Insects" Sound Bank will replace bank 8 of your Waldorf M. If you prefer to load it to a different location, please rename the file as described in the manual.
Other sound packs you may like