Korg Monologue Patches for Ambient and Techno: "DNA" Sound Pack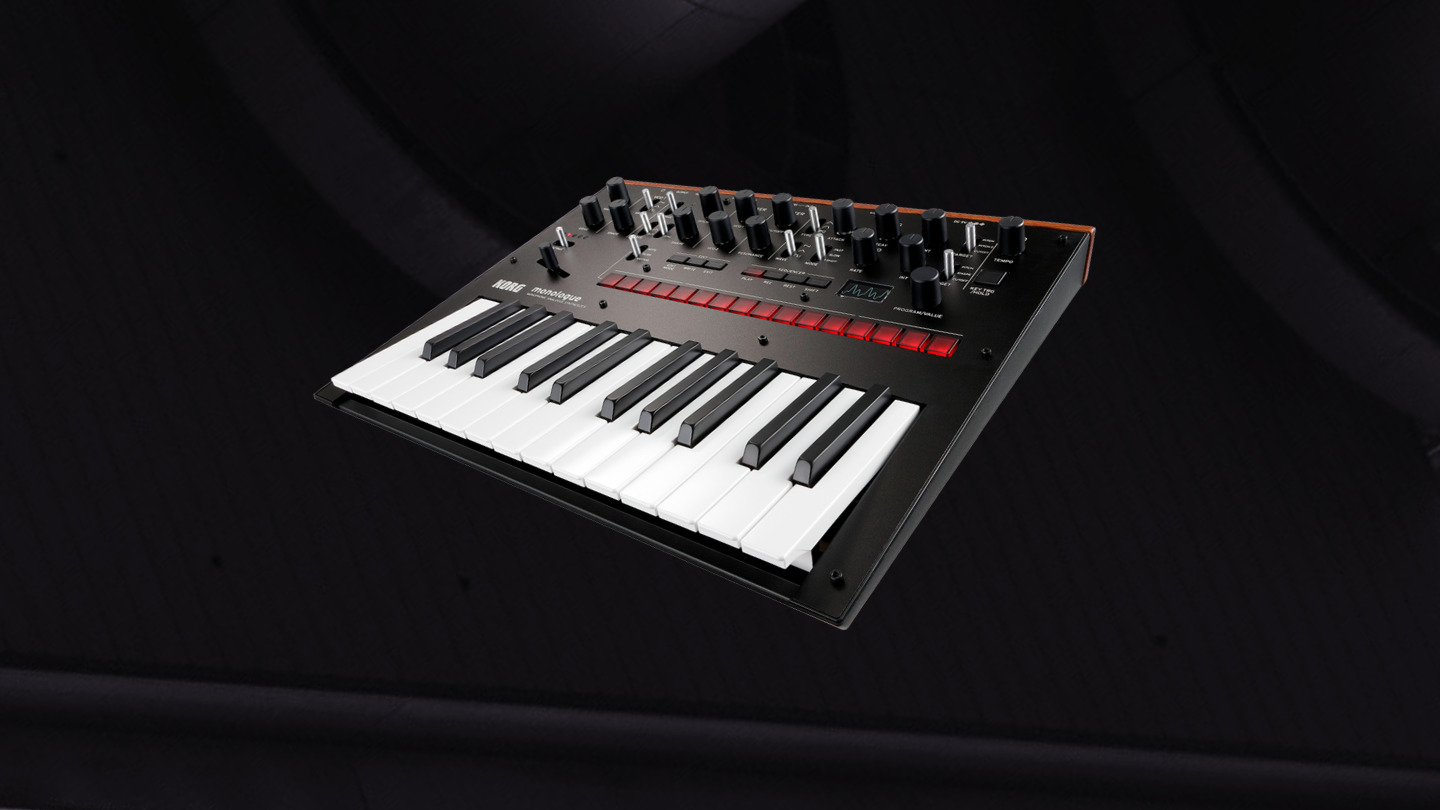 Our "DNA" Sound Pack for Korg Monologue brings 100 new patches to Korg's monophonic synthesizer plus various patterns. Like most of our preset banks, "DNA" shines in genres like Electronica, Ambient and Techno but is also applicable to other styles of electronic music.
Korg Monologue most certainly is famous for his gritty sound character that fits easily into harder techno styles or acid house. So it's no surprise that this sound pack also features a broad selection of 303-alike sequences, fat basses and MS-20 inspired industrial techno leads.
But "DNA" goes way beyond that: When creating this preset bank, we didn't want to limit ourselves to the obvious. Instead we've also included lots of patches that one wouldn't expect from this synth immediately. With this Sound Pack you'll also get a nice selection of Pads, Sweeps, Drones and a small amount of percussion sounds that really start to thrive with the internal motion sequencer.
Korg Monologue "DNA" Patches can be installed easily
In the download folder of the "DNA" Sound Pack for Korg Monologue you'll find two file formats: In order to transfer the sound set you can choose between Korg's own Monologue librarian software or a standard SysEx-Utility of your choice. Please make sure to backup your existing sound bank before sending "DNA" to your Monologue unit. This sound bank will overwrite the existing patches on your synth!
Once you've downloaded the folder, connect your Monologue via USB with your Computer. Select the MIDI ports of your Monologue in your librarian software. If everything has been set up correctly, please start the transfer by clicking "send" (or "write all" in case you're using Korg's Monologue librarian).
License
Single User, royalty-free for commercial or home use.
This Sound Set is a digital item
The download link of the Sound pack will be provided via email upon purchase.
Other Sound Packs