IK Multimedia UNO Synth Pro Patches: "Butterflies" Sound Pack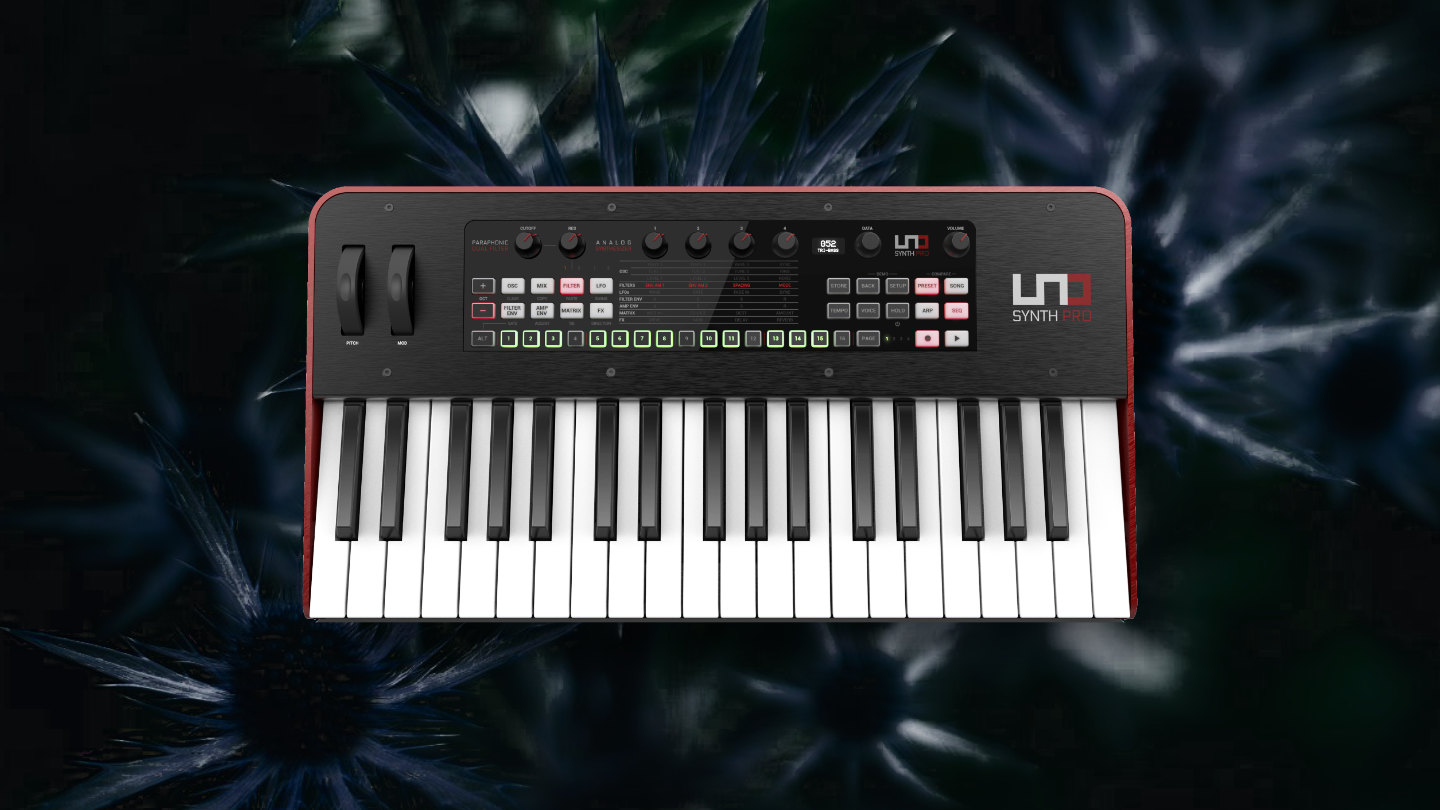 IK Multimedia's UNO Synth Pro might be one of the most underestimated synths of the last years. Whether it's due to its unpopular predecessor, polarizing design, or background noise affecting the first OS version: This analog synth didn't really create much desire among electronic musicians. Now, with OS version 2, lots of improvements, and a price drop, it's worth giving it a closer look. As a result, "Butterflies" was created: A sound pack with 50 UNO Synth Pro patches for Ambient, Melodic Techno, and Electronica.
These UNO Synth Pro presets cover a broad sonic spectrum and show what IK Multimedia's paraphonic synth is capable of. Choose from smooth Melodic Techno leads, and powerful basses, to complex effect sounds. Although the UNO Synth Pro is first and foremost a specialist for basses and leads, it can also create interesting pad sounds thanks to its paraphonic mode.
Of course, the vast modulation matrix played a huge role in the sound design. Hence, most of these UNO Synth Pro patches can be played expressively. Furthermore, there's an organic depth in the presets that one wouldn't think of when talking about the UNO Synth Pro.
50 UNO Synth Pro Patches: Limbic Bits "Butterflies"
This sound pack includes 50 patches divided into the following categories:
Bass: 13
Lead: 22
Pads: 10
FX: 5
Installation Guide
If you like these Uno Synth Pro Patches, you may also like